Vembu VMBackup v3.6 (product of Vembu BDR Suite) provides faster, more efficient, agentless VMware vSphere backup and Microsoft Hyper-V backup for small and medium businesses with enterprise level features at affordable pricing. Vembu VMBackup is an easy-to-use product at affordable cost.  In this article we are going to look the detailed step  of Configuring Vembu backup for VMware vSphere. Vembu BDR Suite products cover backup & recovery of VMware vSphere, Microsoft Hyper-V, Physical Windows Servers Desktops/Laptops, File Servers, Applications like MS Exchange, Active Directory, SQL Server, SharePoint and Outlook etc. Let's take in detail about how to configure Vembu backup for VMware vSphere. In the Previous Post, We have discussed about the installation procedure of Vembu BDR Backup Server.
Configuring Vembu Backup for VMware vSphere
Once the installation of Vembu BDR Backup Server is completed, You can access the Web console using the below URL format.
https://IP-Address of Vembu BDR- Server:6061
Login with the Username "admin" and password defined during the installation. Default username and password is "admin" & "admin".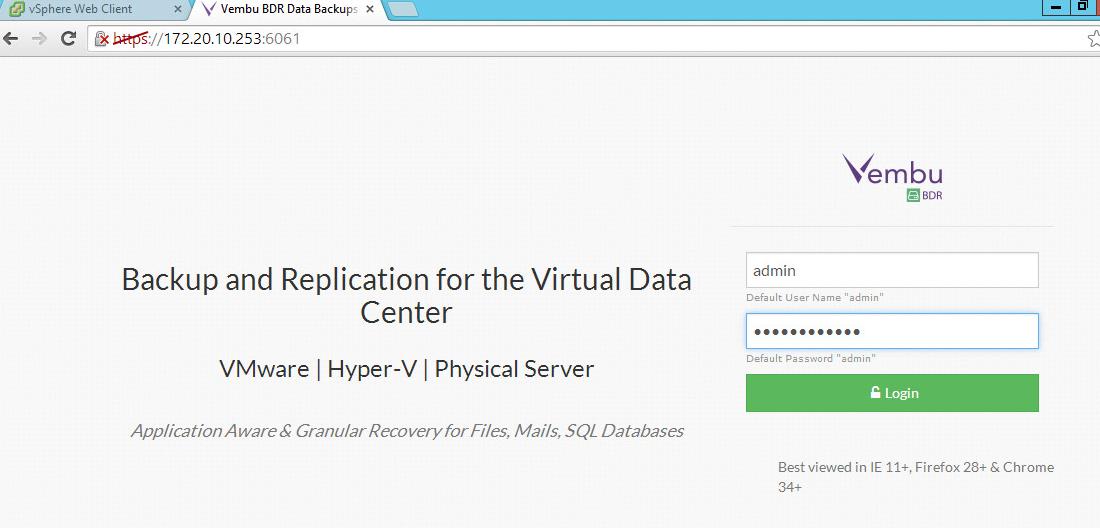 Select on the option "Add VMware vSphere" and click on Next.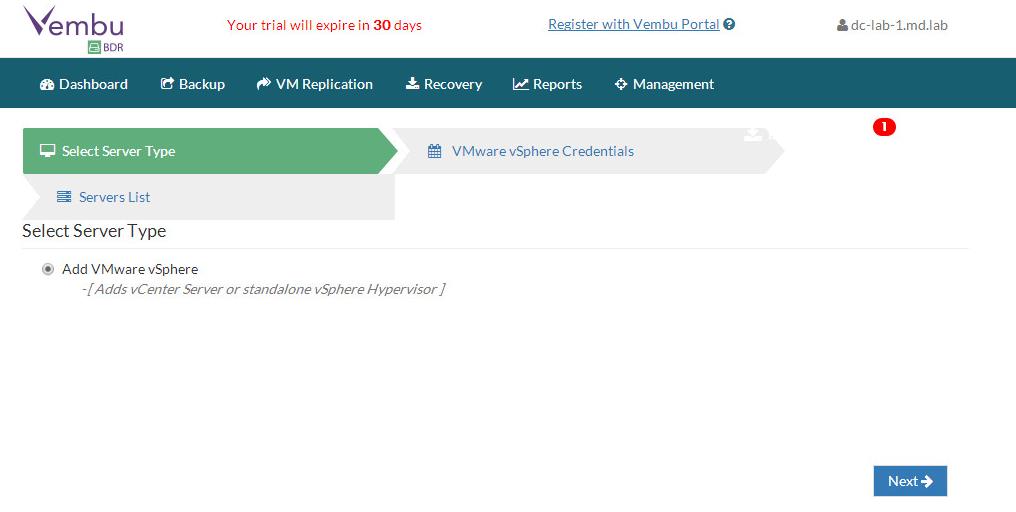 Specify the Hostname /IP address of the vCenter Server or ESXi hosts and Credentials to connect to the vCenter Server. Click on Save.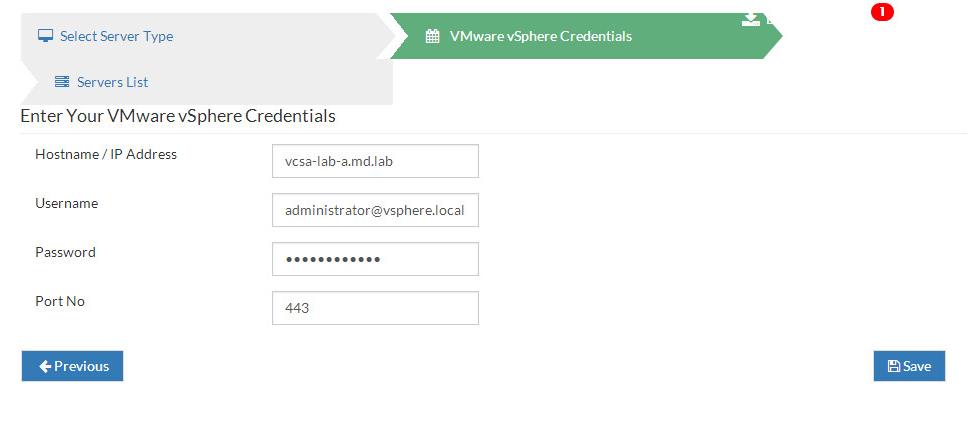 Once vCenter Server is successfully added, You will be able to see the vCenter Server under the servers list. Click on Backup Now to start the backup of your vSphere Infrastructure.

Choose list of VMs you wish to backup and proceed. · You can configure either host level backup job or can select any specific set of VMs to be backed up. You can also exclude any individual VM disks for backup.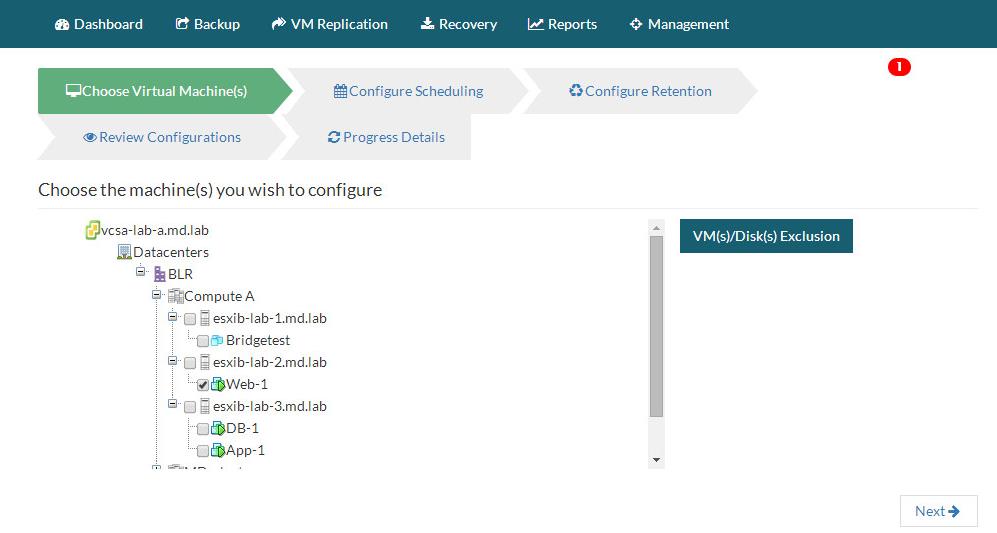 That's it. We have configured Vembu Backup for VMware vSphere and added vCenter Server as the backup source. We will talk in detail about how to backup virtual machines using the Vembu Backup server. I hope this is informative for you. Thanks for Reading!!. Be social and share it in social media, if you feel worth sharing it.