First of all , I would like to thank each and every one who participated in the price giveaway and liked the VMware Arena's official Facebook page. It is really a overwhelming response from the readers. I wish you all will provide the same kind of support throughout my tenure. I am happy to announce the 5 lucky winners of my book "VMware ESXi cookbook". 5 Lucky winners are as follows.
Hinakhan  – hinafkhan@ymail.com
Mahesh Kumar – maheshkumar533@gmail.com
 Anto – antoajp@gmail.com
Sudha – Sudak80@gmail.com
Chandan – chandan@orange.mu
Congragulations for the 5 Lucky winners. All the 5 lucky winners are completely system generated and i don't have control to choose anyone as winner. This prize giveaway is conducted with integrity. I ensure integrity in all my giveaways. Please find the prize giveaway generated by the system.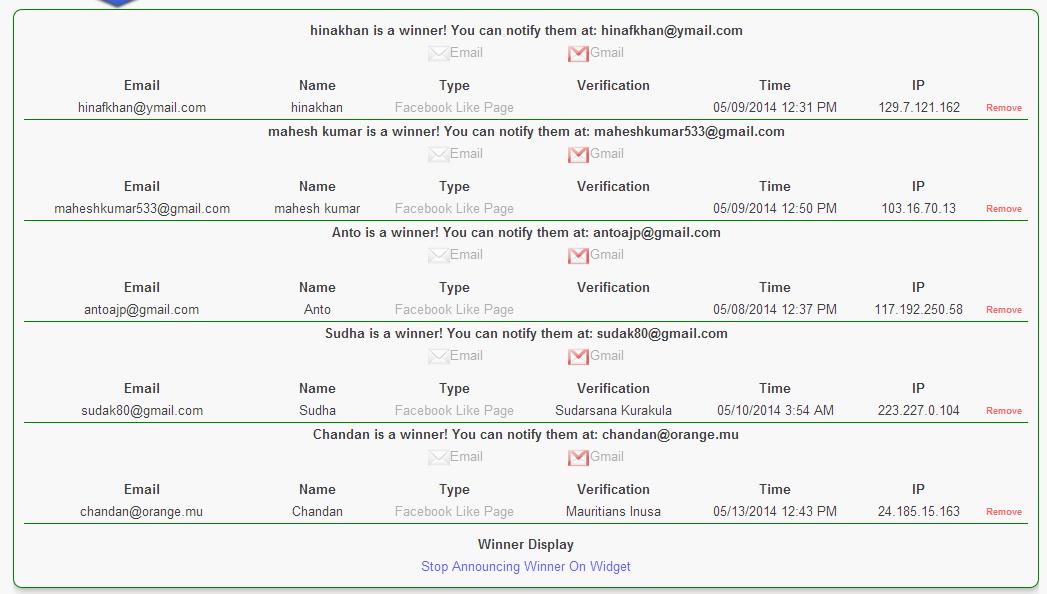 Once again congratulations for the 5 lucky winners and email notification has been already sent to winners to notify them. They will receive the ebooks of "VMware ESXi Cookbook"  shortly from packt publications. Thanks for everyone's support. I wish to see the same kind of support to VMware Arena.