StarWind V2V Converter is a free download tool that allows the conversion and cloning of VMs from one format to another and is utilized when migration or hypervisor switch is required. Compared to typical converters built into hypervisors, StarWind V2V Converter performs bi-directional conversion between multiple VM formats such as VHD to VMDK and VMDK to VHD. Starwind V2v Converter supports the most widely used formats: VMDK, VHD/VHDX (Windows Repair Mode aware), StarWind native IMG and QCOW. We have talked about the Top 3 Free tools to Convert VHD to VMDK disk format. Starwind V2V Software is one among them in the top 3 tools for disk conversion and V2V Conversion.
Features of Starwind V2V Converter
Supports conversion of most widely used disk formats such as VMDK, VHD, and VHDX.
Supports Single Copy.  Starwind V2V software allows the Conversion of VM formats directly from one hypervisor to another.  You no need to maintain the local copy on the system.
Allows easily Migrating Workloads between different hypervisors by converting disk formats. StarWind V2V Converter supports all industry-standard hypervisors including Microsoft Hyper-V, VMware ESXi, Citrix XenServer, and KVM
StarWind V2V Converter makes migration between different hardware sets easier, supporting Windows Repair Mode during conversion to VHDX.
Download Starwind V2V Converter
Starwind V2V Converter – How to Convert VHD to VMDK disk format
Installation of Starwind V2V Converter is simple as any other software installation on Windows machine. follow the next, next and Finish mantra to install the software. Let's take a look at How to convert VHD to VMDK using Starwind V2V Converter.
To Start the disk conversion, Double-click the Starwind V2V Converter. Select the Source image location such as VMware ESXi server and Microsoft Hyper-V Server or Local File. I am going to convert VHD to VMDK So I selected Microsoft Hyper-V Server and Click Next.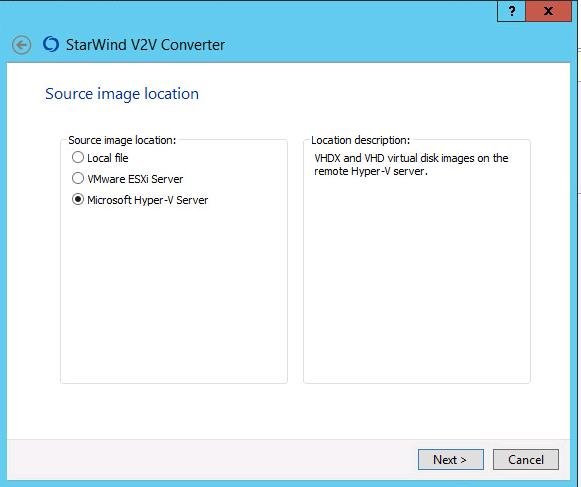 Specify the Hyper-V Host hostname, Username and Password of the administrator account of Microsoft Hyper-V host. Click Next.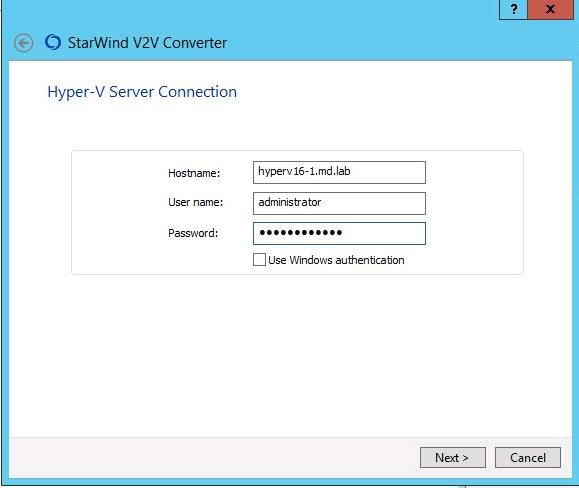 Select the Hyper-V Source image location and select the VHD disk file to convert and click Next.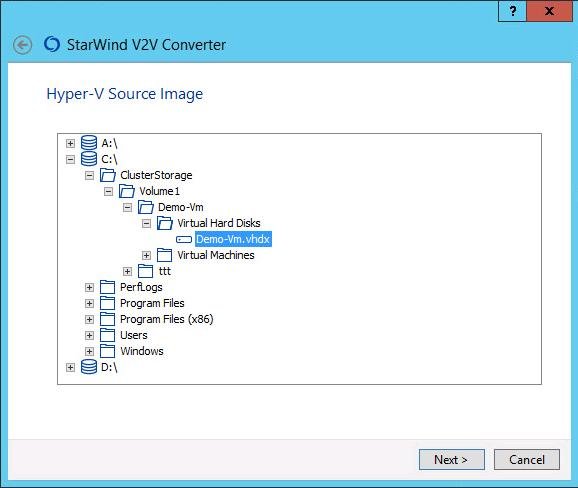 Select the destination image format. Since I am going to convert VHD to VMDK, I have selected VMware ESX server image. Click Next.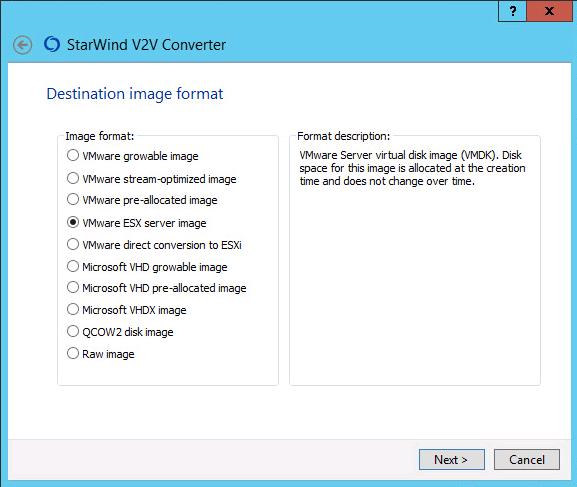 Specify the destination location and filename to save the converted file. Click Next.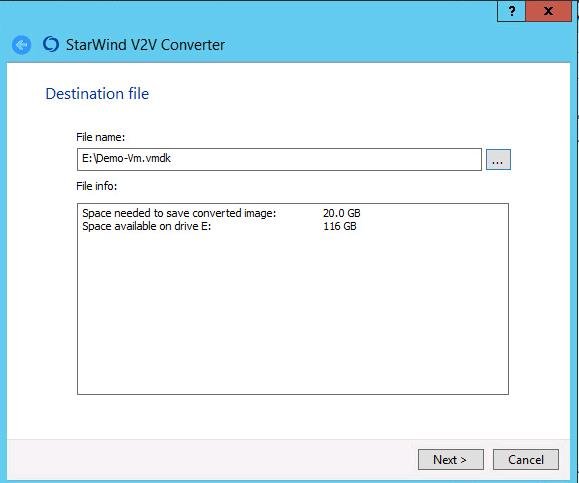 It will take few minutes to complete the conversion. It depends on the size of the disk.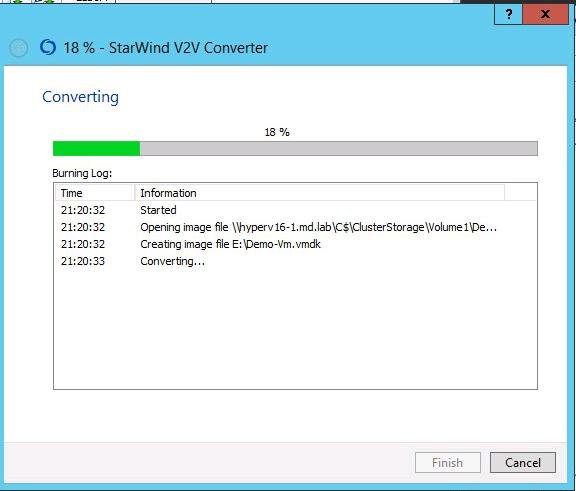 Once the conversion is completed, you can attach the converter ESXi VMDK disk to ESXi host and power on the VM to start using them.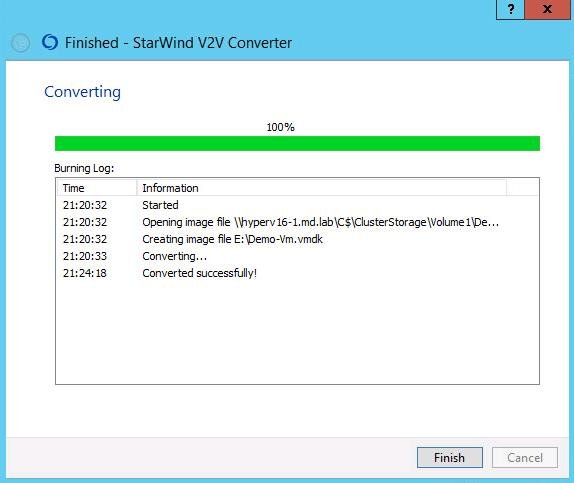 That's it. We are done with the conversion of VHD to VMDK using Starwind V2V Converter.  Thanks for Reading!!!. Be social and share it with social media, if you feel worth sharing it.