Vembu VMBackup v3.6 (product of Vembu BDR Suite) provides faster, more efficient, agentless VMware vSphere backup and Microsoft Hyper-V backup for small and medium businesses with enterprise level features at affordable pricing. With High level Business Availability as its sole aim, Vembu VMBackup provides faster recovery options which ensures that the business continuity is not disrupted. VMBackup provides option of sending the backup data to an off-site data center or Vembu Cloud for data redundancy and disaster recovery. Backed by customers for its easy interface and its exclusive design for virtualized environments, Vembu VMBackup is an easy-to-use product at affordable cost.  In this article we are going to look the detailed installation procedure of Vembu BDR Backup server. Vembu BDR Suite products cover backup & recovery of VMware vSphere, Microsoft Hyper-V, Physical Windows Servers Desktops/Laptops, File Servers, Applications like MS Exchange, Active Directory, SQL Server, SharePoint and Outlook etc.
Vembu BDR backup server is a Windows/Linux based server machine that can be installed as a service and works flawlessly on both (physical and virtual) environments. It serves the major contribution to users with handful of features such as:
Instant VM recovery
 Restore processes ·
VembuHIVE File System
Backup storage management, compression/encryption and 4-tier verification
 Every backup related information is stored and formatted using MySQL and MongoDB
Installing Vembu BDR Backup Server
Run the setup file " VembuBDRSetup" with administrator privilege and installation process  will begin. Click on Next to proceed with installation of Vembu BDR Backup server.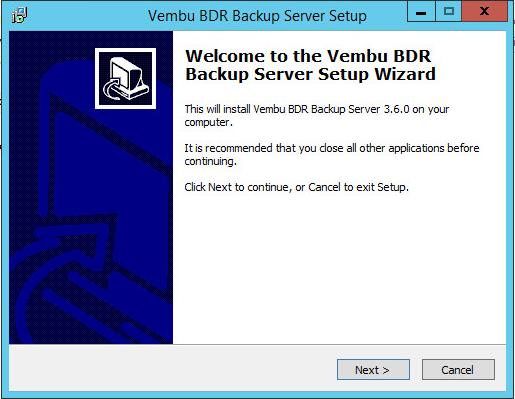 Accept the Vembu software license agreement. Click on Next.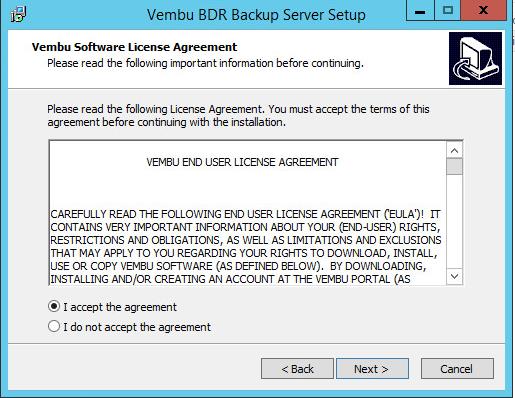 Below step will list the prerequisite software's to be installed for this setup. Select all the checkboxes for accepting the License agreement.Click Next to proceed.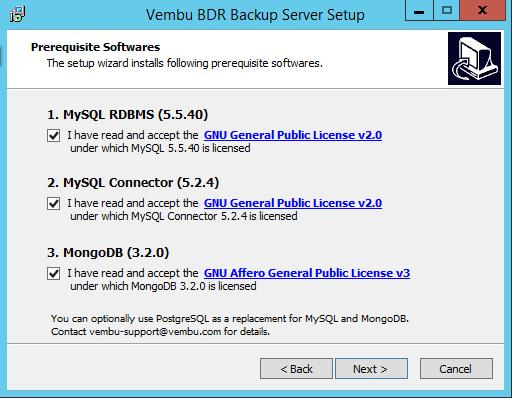 Vembu BDR backup server installation requires Microsoft 2013 Redistributable package. Click on Yes to download and install the redistributable package.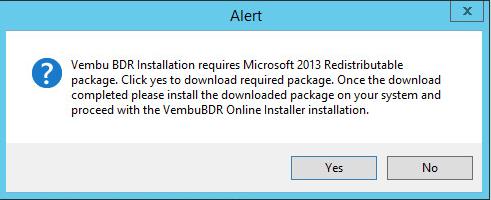 Select the Check to agree with the license terms and click on Install to start the installation.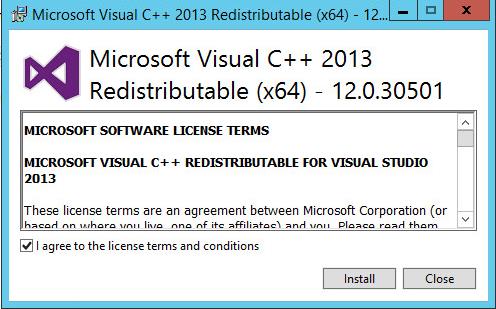 Click on Close to complete the installation of Microsoft Redistributable package.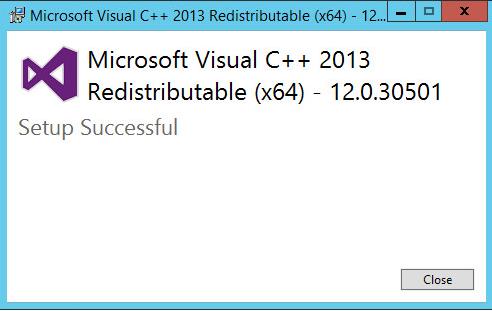 Select the checkbox "Let me customize the configurations" and click on Customize to customize the installation.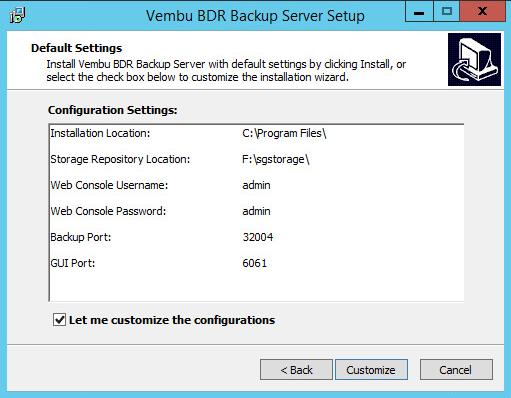 Define the MySQL Server configuration and database storage location. Click on Next.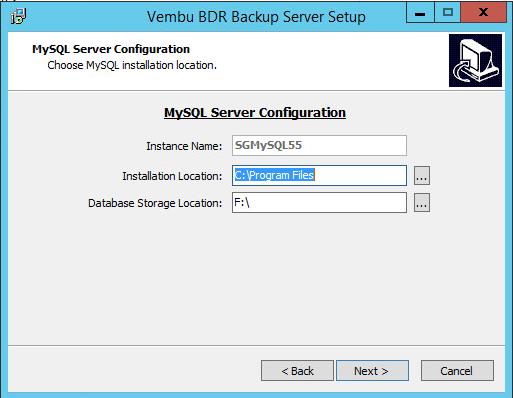 Specify the Installation location and click on Next.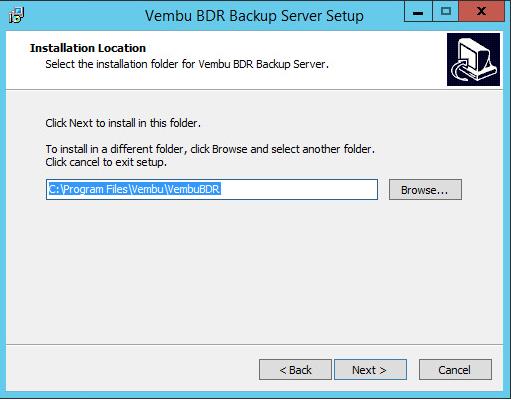 Select the Storage repository configuration. Storage repository can be a local drive or network drive. Click on Next.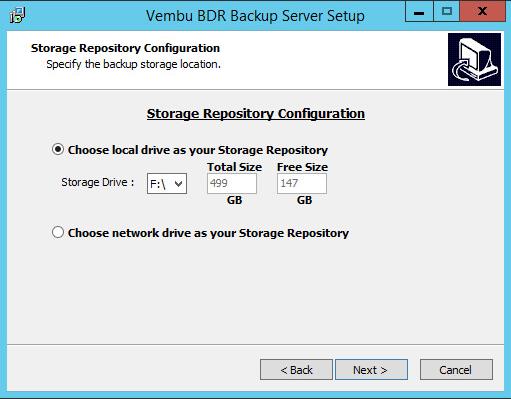 Specify the Credentials and port details for VembuBDR Web Server. Click on Next.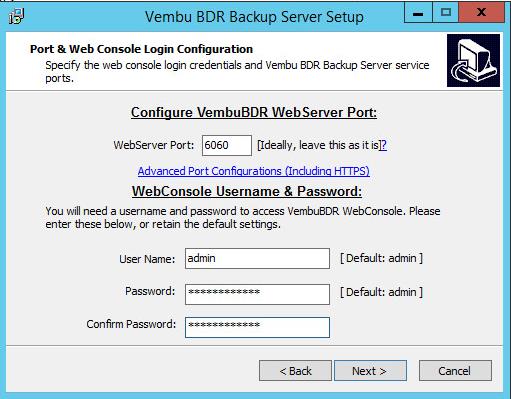 Click on Install to start the installation of "Vembu BDR backup server".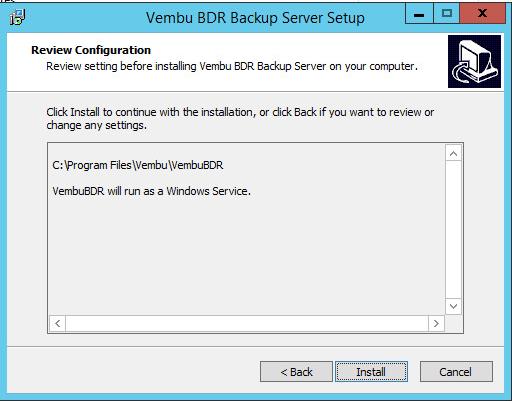 Installation of Vembu DR backup server will take few seconds to minutes to complete.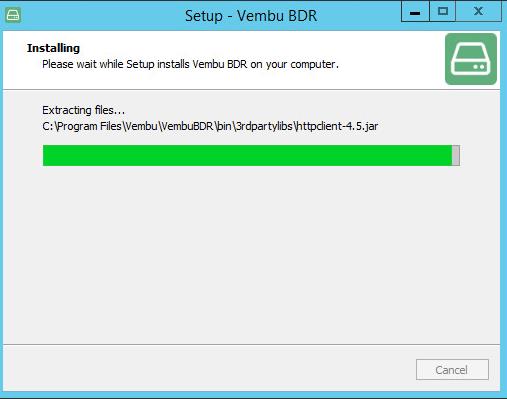 Select the checkbox "start Vembu BDR Server and Open Vembu BDR Web Console" to start Vembu BDR Web Console. Click on Finish.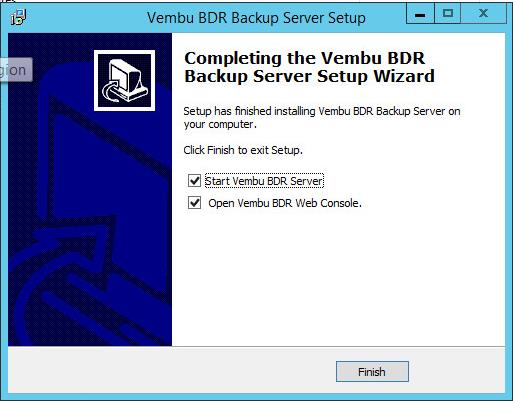 Once the installation of Vembu BDR Backup Server is completed, You can access the Web console using the below URL format.
https://IP-Address of Vembu BDR- Server:6061
Login with the Username "admin" and password defined during the installation. Default username and password is "admin" & "admin".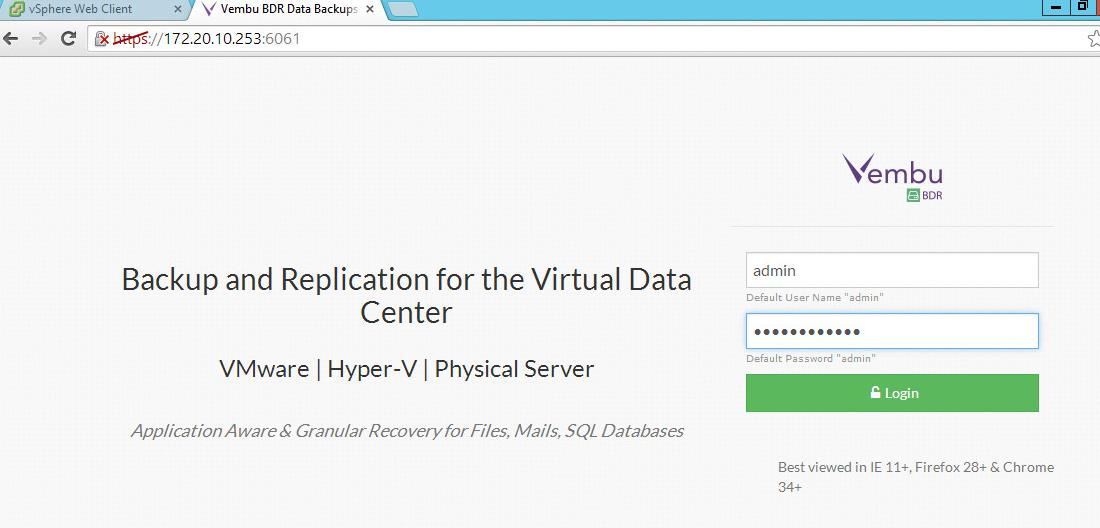 Specify the timezone for the Vembu BDR backup Server and Click on Save.

Specify the unique Vembu BDR ID. Recommendation is to provide "machineName.domainName" as Vembu BDR ID.

Once Vembu BDR ID is assigned,  you will be directed to job listing page. You can add and manage vSphere and Hyper-V infrastructure backup.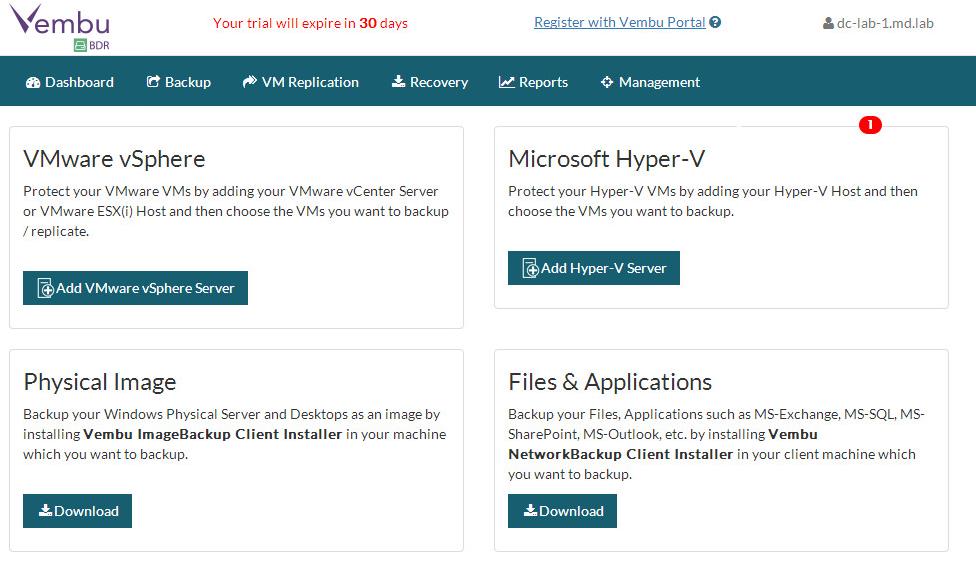 That's it. We are done with the installation of Vembu BDR backup server. We will take adding VMware vSphere to the backup server  and how to backup vSphere infrastructure in the upcoming posts. I hope this is informative for you. Thanks for Reading!!. Be social and share it in social media, if you feel worth sharing it.