I am excited that vSphere 7 is released today. vSphere 7 – The biggest innovation since the launch of ESXi. vSphere 7 delivers essential services for the modern hybrid cloud. It powers the computing environment for modern applications, AI/ML, and business-critical applications. Applications can be deployed using any combination of virtual machines, containers, and Kubernetes. The headline news is that vSphere now has native support for Kubernetes, so you can run containers and virtual machines on the same platform, with a simple upgrade of the system that you've currently standardized on and adopting VMware Cloud Foundation. vSphere is the Common Platform for Running both Kubernetes/Containerized Workloads and VMs.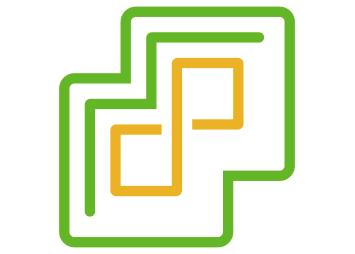 vSphere 7 is available in two editions

vSphere 7 – The new generation of vSphere for traditional applications
vSphere 7 with Kubernetes – The new generation of vSphere for containerized applications. Available through VMware Cloud Foundation.
What's New in vSphere 7?
• Simplified Lifecycle Management- new tools for simplified upgrades, patching and configurations
• Intrinsic security- vSphere Trust Authority and Identity federation
• Application acceleration- Enhancements in DRS and vMotion for large and mission-critical workloads
New features in vSphere 7
vSphere Lifecycle Manager
Next-Gen Infrastructure Image Management Manage infrastructure images to patch, update or upgrade ESXi clusters using the desired state model
vCenter Server Profiles Desired state configuration management capabilities for vCenter Server. It helps the user to define/validate/apply configuration for multiple vCenterServers
vCenter Server Update Planner Manage the compatibility & interoperability for vCenter Server for upgrade scenarios. We will allow users to generate the interoperability & pre-checks report, which will help them plan for upgrades
Content Library Added administrative control and versioning support. Provides simple and effective centralized management for virtual machine templates, virtual appliances, ISO images, and scripts.
Identity federation with ADFS Secure access and account management
vSphere Trust Authority Remote attestation for sensitive workloads
Dynamic DirectPath IO Support for vGPU and DirectPath I/O initial VM placement
DRS Redesigned with a more workload centric approach, DRS balances resources allocated to workloads in a vSphere cluster.
vMotion The recent enhancements in vMotion logic provides non-disruptive operations, irrespective of the size of VMs, specifically for large and mission-critical
workloads
As this is initial information about vSphere 7. We will talk a lot about vSphere 7 in the upcoming days. Please take a look at the vSphere page to learn more about the vSphere 7 features. I hope this article is informative for you to take a trailer view of vSphere 7 and its features. Thanks for Reading!!!. Be social and share it in social media, if you feel worth sharing it.