Business continuity and disaster recovery planning process help any organizations to prepare the infrastructure for disruptive events such as power outages and natural disasters such as cyclones or Tsunami, etc. In the typical Business continuity and Disaster recovery Workbook is used to document the step by step process, checklists and editable sections designed to help them build a business continuity plan. In Site Recovery Manager terms, SRM recovery plans are similar to the DR workbook. As we discussed already, We have the option to add custom steps in the SRM recovery plans. It is important to keep track of the steps of SRM recovery plans. This is needed to recreate the recovery plans in case server crash or rebuild. Site Recovery Manager allows us the export the recover plan steps of any recovery plan.In this article, I will explain the procedure how to export SRM recovery plan steps from vSphere Web client.
How to Export VMware SRM Recovery Plan Steps
To export the SRM recovery plan steps, Login to vCenter Server using vSphere Web Client -> Site Recovery -> Sites -> Recovery plans -> Monitor -> Recovery Steps. 
Steps for each of the operations such as Test, Recovery, Cleanup & Reprotect will vary. Select the Operation which you want to export the steps for.  In the below example, I have selected the Test Steps from the drop down.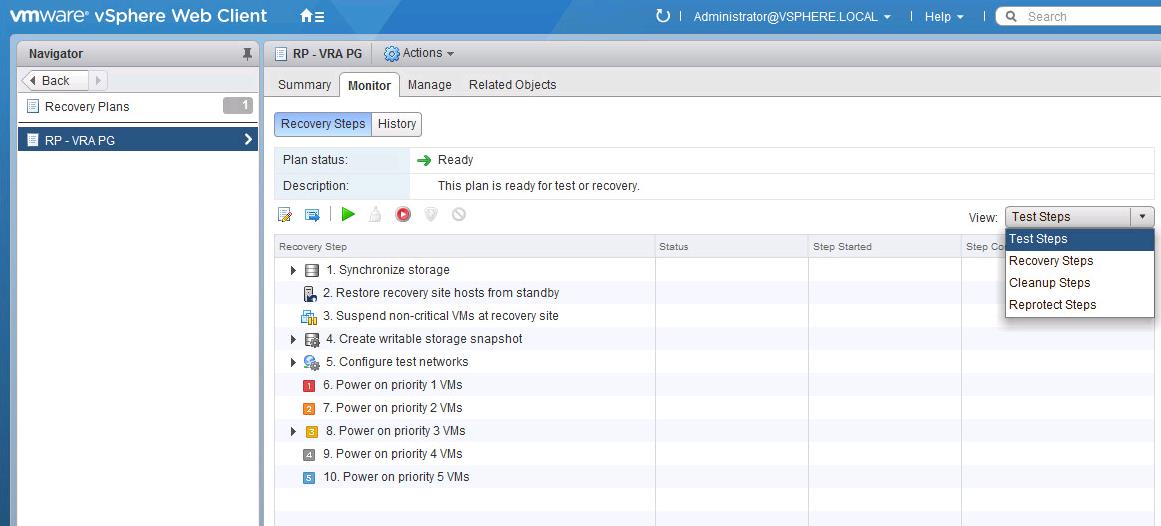 Once the steps are selected, Click on the Export icon to export SRM recovery Plan steps.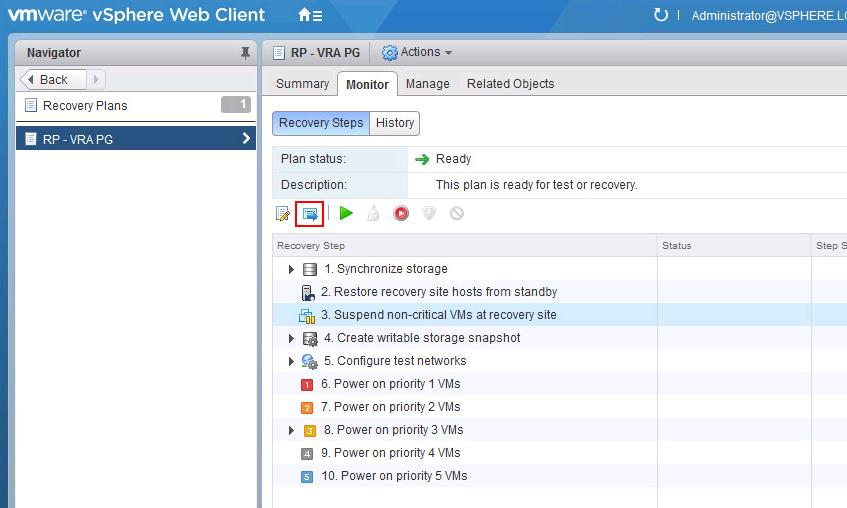 Select the file format (.html,.Xml, .CSV, .XLS, and .doc) from the drop-down. Click on Generate Report.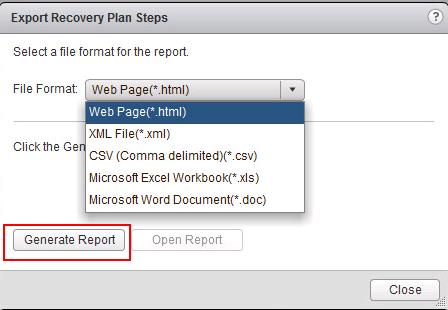 Once the SRM Recovery plan steps export is completed, Click on Download Report.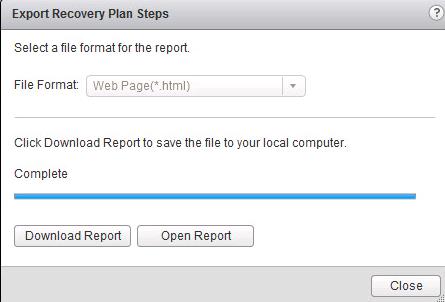 Once It is downloaded to your local desktop, You can open up the SRM recovery plan steps in the application based on the file format chosen during export.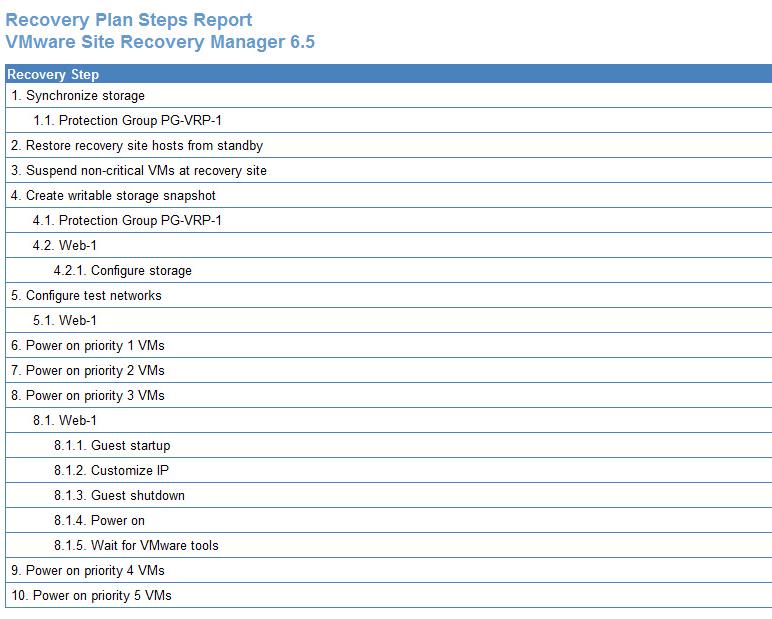 That's it.  We are done with exporting SRM recovery plan steps. I hope this is informative for you. Thanks for reading!!. Be social and share it with social media, if you feel worth sharing it.