VMware Workstation 14 allows you to manage multiple ESXi hosts and the virtual machine running on the ESXi hosts. This article will explain you the procedure to manage VMWare ESXi hosts and Virtual Machines using VMware Workstation.
VMware is continuously developing VMware Workstation with a lot of new features. As similar to the previous version, a new version of VMware Workstation called VMware Workstation pro 14 released with a lot of cool new features such as Native OVF support, Windows 10 creators update support, Secure boot, advanced networking and advance ESXi host control. Take a look at my article to understand What's new with VMware Workstation 14.
One of the coolest features which I personally like is Manage VMWare ESXi hosts and virtual machines using VMware Workstation.  This is not the new feature of VMware Workstation. This feature is released with a couple of few releases prior to VMware Workstation14. It also allows you to manage the remote VMware Workstation, ESXi hosts and also virtual machines in ESXi host. VMware Workstation also allows you to add vCenter Server into Workstation inventory to manage the virtual machines running the vCenter inventory.
How to Manage VMWare ESXi hosts and Virtual Machines using VMware Workstation
Open the VMware Workstation and Click on Connect to Server under the file menu.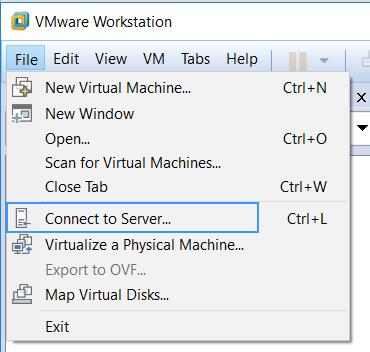 Specify the remote server that you want to connect to. The remote server can be VMware ESXi, VMware vCenter Server or remote server running VMware Workstation. I am going to add VMware ESXi host into VMware Workstation. Specify the IP address or hostname and provide the root credentials. Click on Connect.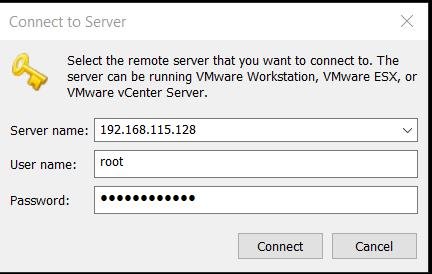 Accept the remote server Certificate. You can notice the remote ESXi host is added to the VMware Workstation inventory. All virtual machines running under the ESXi hosts also visible under the VMware workstation inventory. You can even create a new virtual machine on the ESXi host. To create new virtual machine on ESXi host, Click Create a new virtual machine option.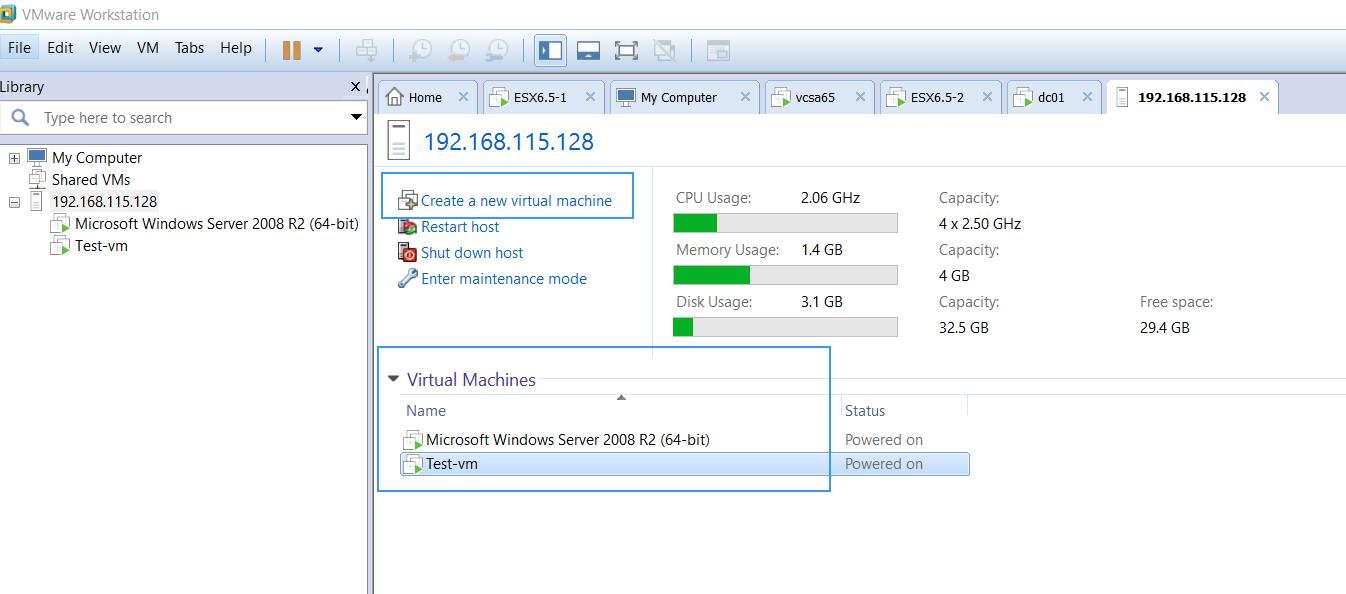 Create virtual machine option allows you to select the virtual machine hardware compatibility as per the ESXi version. Since my remote ESXi host is ESXi 6.5, default virtual machine compatibility is "ESXi 6.5".
One of the cool new features of VMware Workstation 14 is  ESXi power management from VMware Workstation. You will be able to restart, shutdown and even place the ESXi host into maintenance mode.  Click on Enter Maintenence Mode to place ESXi host into maintenance mode.

When the ESXi host in maintenance mode, You will not be able to create, power on or configure the virtual machine. Click on Continue to place the ESXi host into maintenance mode.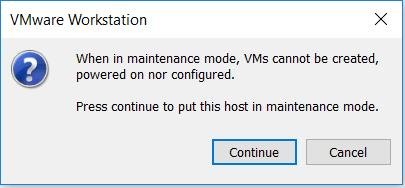 Once ESXi host is placed in maintenance mode, Create a new virtual machine option is greyed out.

You can even add vCenter Servers into VMware Workstation inventory and manage the virtual machines remotely from VMware Workstation.  You can perform almost 75% to 80% of tasks on virtual machines as similar to performing in vCenter server expect important tasks like vMotion, Storage vMotion, and Clone. You are allowed to perform power operations on a virtual machine,  edit the virtual machine configuration, increase or decrease memory and CPU. Even you can create and manage the snapshots of the virtual machine and access the virtual machine console and log in to Guest operating system.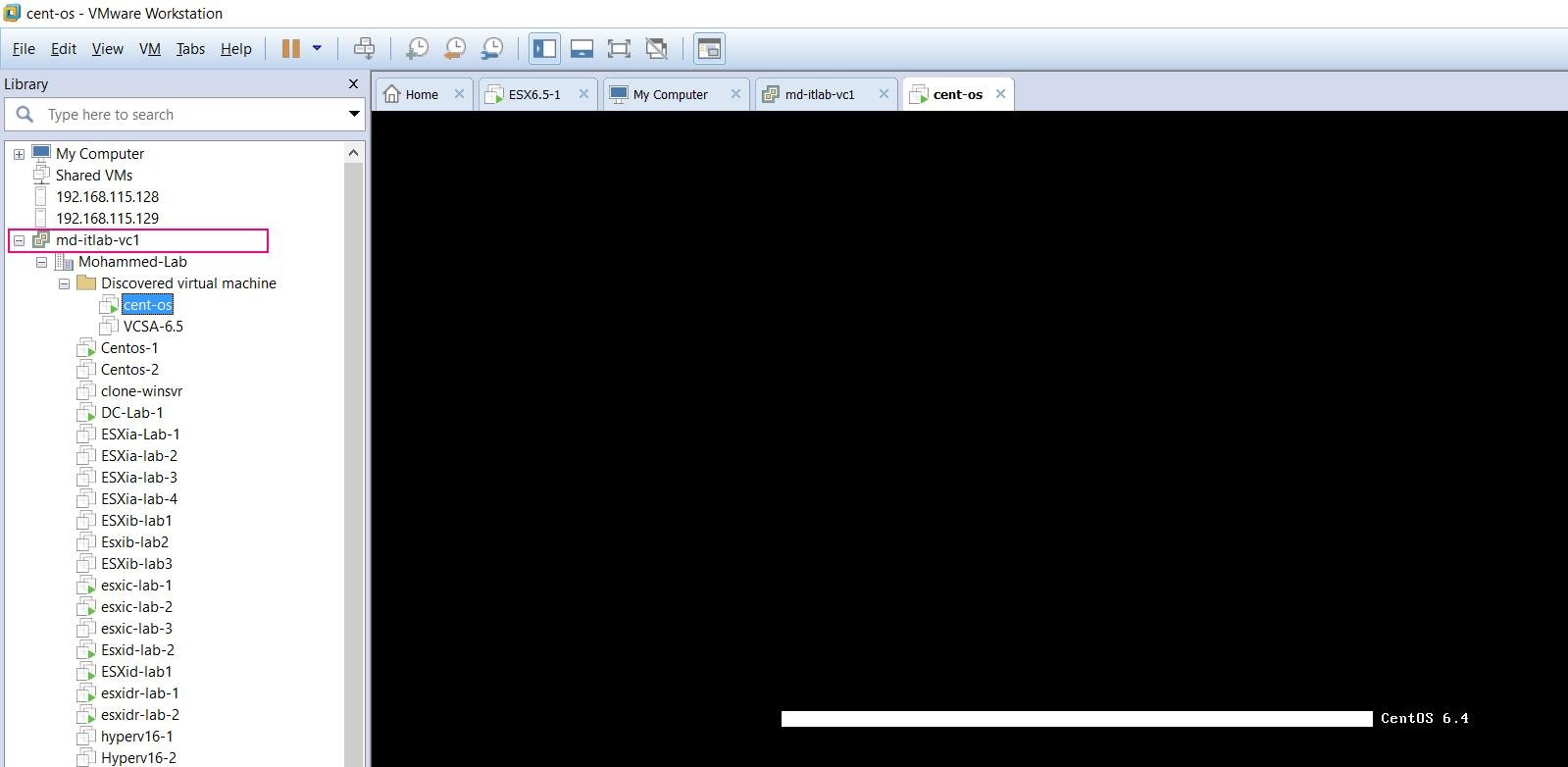 Right-click the virtual machine and perform the available allowed operations on the virtual machine.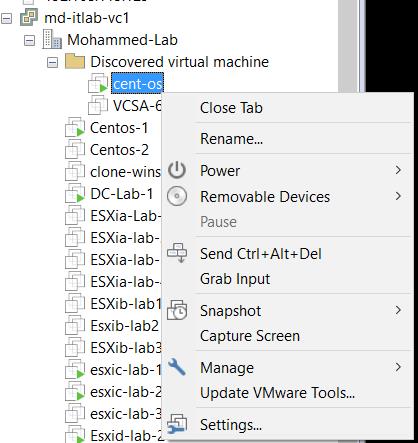 Isn't it cool that you can manage VMWare ESXi hosts and Virtual Machines using VMware Workstation?. I hope you are excited about the features of VMware Workstation 14 Pro. Start download and evaluate the VMware Workstation for free for 30 days. Thanks for Reading!!!. Be social and share it with social media, if you feel worth sharing it.