VMware Workstation is always the starting point for the people who would like to start with VMware virtualization. VMware Workstation is always being one of the flagship product of VMware. VMware continuously working towards improving all their products. This October, VMware released VMware Workstation 14 Pro and VMware Workstation 14 Player. VMware Workstation Pro enables the technical professionals and developers to develop, test, demonstrate, and deploy software by running multiple x86-based Windows, Linux, and other operating systems simultaneously on the same PC or Laptop.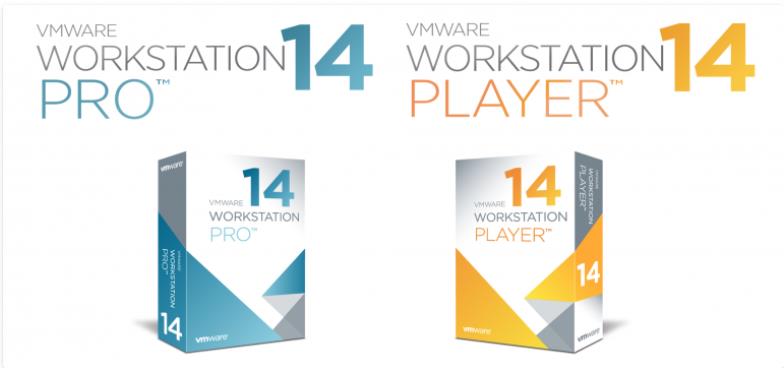 With the release of VMware Workstation 14 Pro, Lot of cool new features are added which includes supporting Microsoft's Fall updates for Windows 10 and Windows Server 2016, and updated Linux support for Fedora 26 and Ubuntu 17.04, Workstation 14 Pro will deliver enhanced security with support for Virtualization Based Security (VBS) features of Windows 10 Enterprise and Windows Server 2016 Guests, improved Virtual Networking, and added new support and controls for working with vSphere and the vCenter Server Appliance.
What's New with VMware Workstation 14?
There are a lot of new cool features released with VMware workstation 14. We will take a look at the new features:
Windows 10 Creators Update support 
VMware Workstation Pro provides the following support for Windows 10 Creators Update:
Run Windows 10 Creators Update as a virtual machine
Run Windows 10 Creators Update as a host operating system
Windows 10 Creators Update Auto Detect and Easy Install
Unity support for Windows 10
New Guest operating systems support
Support for newer operating systems added into VMware Workstation 14:
Ubuntu 17.04
Fedora 26
CentOS 7.4
RHEL 7.4
Debian 9.1
Oracle Linux 7.4
SLE 12 SP3
OpenSUSE 42.3
Guest VBS Support
VMware Workstation 14 now supports enabling VBS (Virtualization Based Security) within Windows 10 and Windows Server 2016 running as guest operating systems. You can have advanced security features like Device Guard and Credential Guard within guest operating systems. Guest VBS support currently is only supported for Intel CPUs. For best performance, use Intel Skylake generation CPUs and above.
VMware Hardware Version 14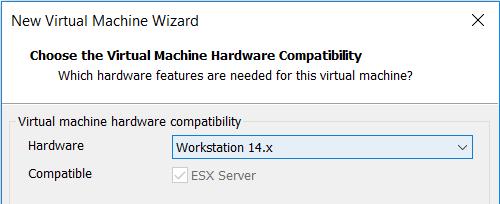 New CPU enablement, including Intel Skylake and AMD Ryzen CPU support.
Secure Boot, Workstation 14 Pro introduces Secure Boot support for virtual machines to ensure only trusted code is loaded by the UEFI firmware prior to the OS "handoff" process.
Virtual NVMe support Workstation 14 Pro introduces a new virtual NVMe storage controller for improved guest operating system performance on Host SSD drives and support for testing VMware vSAN.  NVMe devices require virtual hardware version 13 / ESXi 6.5 compatibility and later.
Advanced Networking
Rename Virtual Network (Windows host only), Workstation 14 Pro can rename networks in the Virtual Network Editor for better organization.
Network Latency simulation, As well as being able to introduce Packet Loss and Bandwidth caps, Workstation 14 Pro provides new virtual networking controls for introducing incoming and outgoing Latency to virtual machines on a per-NIC basis.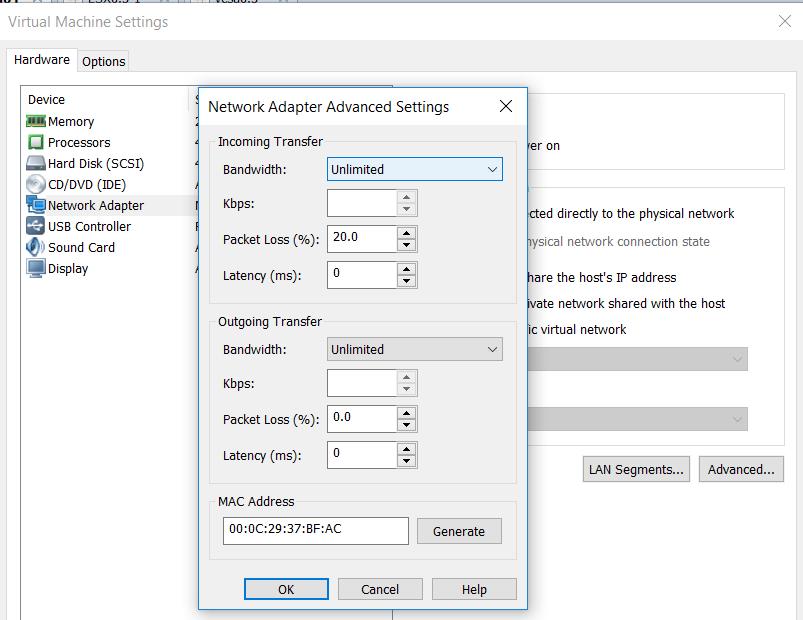 ESXi Host Power Operations
The following ESXi power operations can now be performed from Workstation 14 Pro:

Native OVF support
With improved OVF/OVA support, Workstation 14 Pro provides an effortless walkthrough to deploy the VMware VCSA (vCenter Server Appliance) OVA package for testing and experimentation within Workstation. VCSA 6.0 and VCSA 6.5 are supported.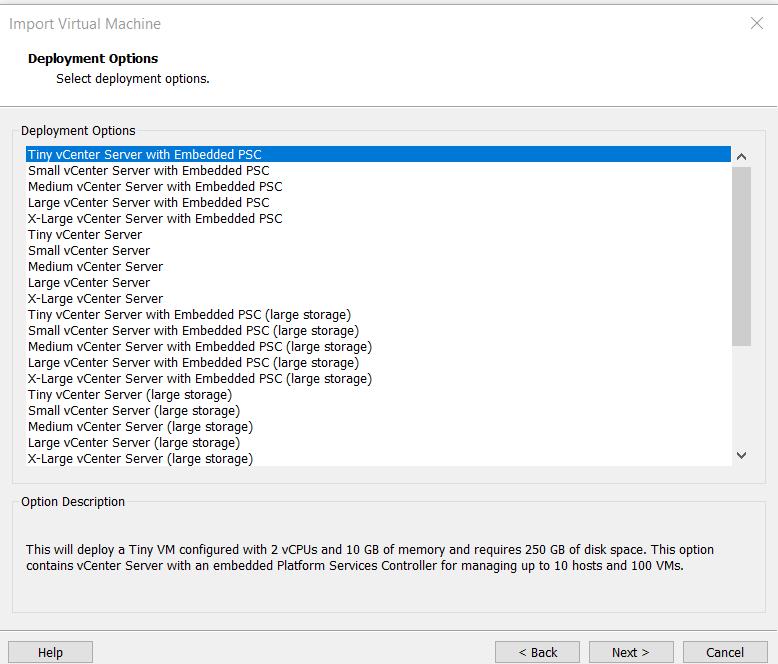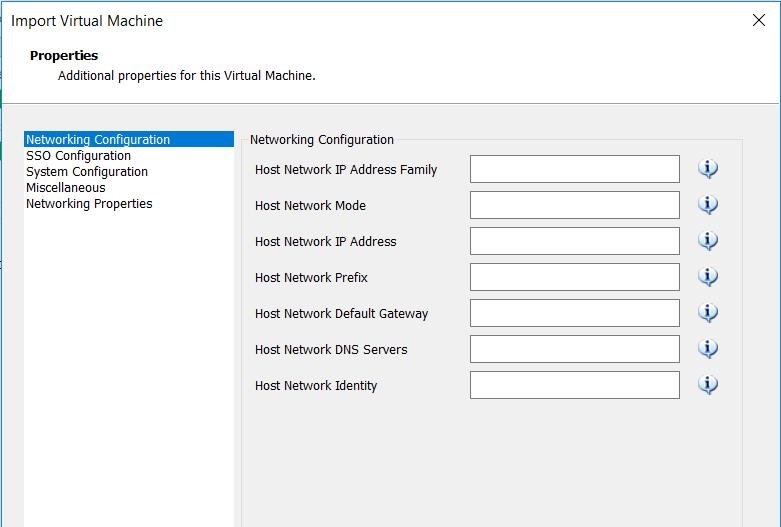 Scan for Virtual Machines
Workstation 14 Pro now allows users to quickly refresh their VM inventory by scanning for virtual machines. It supports VMs on local folders as well as on network shared storage and USB drives.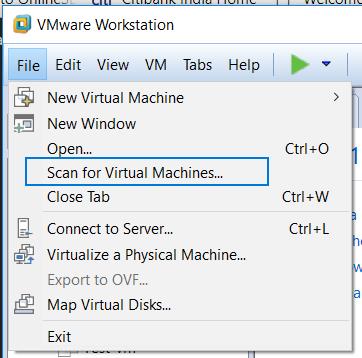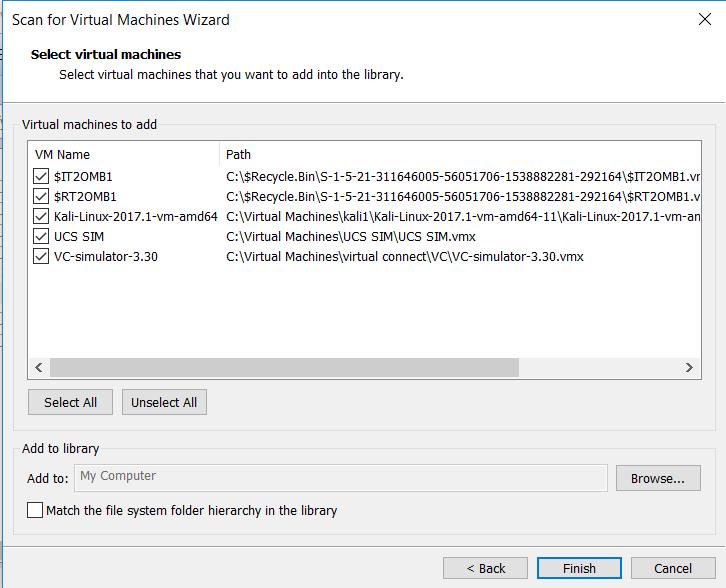 Automatically Suspend Shared Virtual Machines Upon Host Shutdown
All running shared virtual machines will be automatically suspended(for both Windows and Linux hosts) or shutdown(Linux hosts only) when the host operating system initiates a shutdown.
Enhanced UI Experience
IP Address Display on VM Console, The IP and MAC addresses of a VM are now displayed in the VM information area. VMware Tools 10.1.15 or greater is required.
Auto clean up Windows VM disk space, Clean Up Disks now can be automated upon a VM power off. (Windows hosts only)
New GTK+ 3 based UI for Linux
Linux Workstation UI has been rewritten to support GTK+ 3.
I hope you are impressed with the new features of VMware Workstation 14 Pro. It is time to download VMWare Workstation 14 Pro and evaluate the cool new feature of VMware Workstation. I hope this article is informative for you. Thanks for Reading !! Be social and share it with social media, if you feel worth sharing it.