NSX manager provides a centralized management plane across your datacenter. It provides the management UI and API for NSX. Upon installation, the NSX Manager injects a plugin into the vSphere Web Client for consumption within the web management platform. Along with providing management APIs and a UI for administrators, the NSX Manager component installs a variety of NSX VIBs to the host when initiating host preparation. NSX Manager is one the important component of VMware NSX. It is important to collect all the logs related to the NSX Manager by enabling Forwarding NSX Manager Logs to VMware vRelaize Log Insight. In this Article, I will explain How to forward NSX Manager Logs to vRealize Log Insight.
Forward NSX Manager Logs to VMware vRealize Log Insight
Access the NSX Manager Admin portal from your web browser https://<ip or Hostname of NSX Manager> and Login with admin account. Click on Manage Appliance Settings
Under the settings option, Click on General, In the Syslog Server option ->Click on Edit to configure the Syslog servers to forward NSX Manager logs to vRealize Log Insight,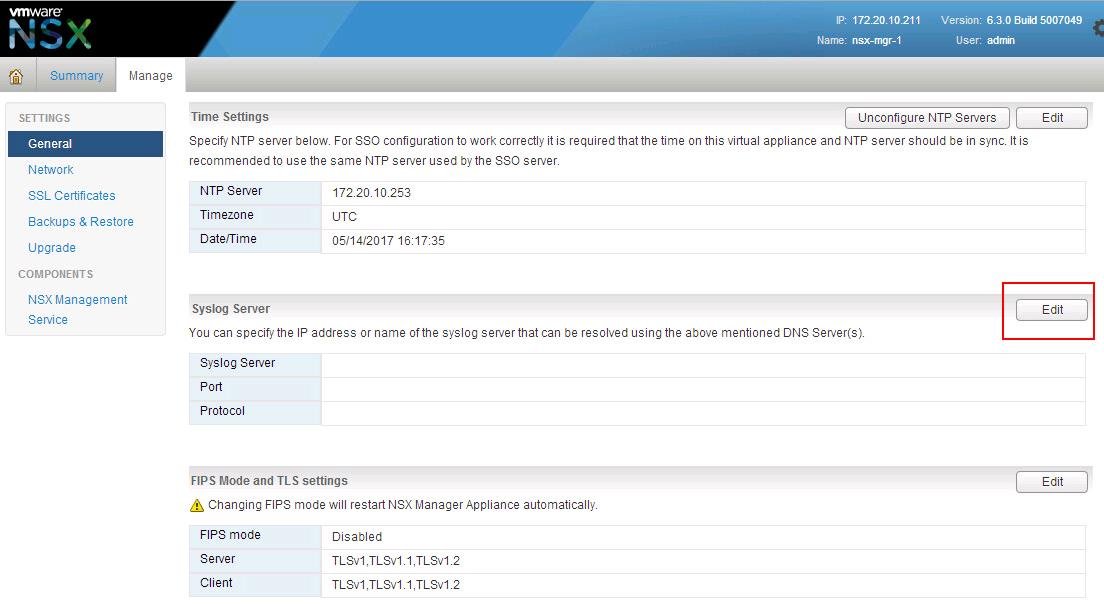 Specify the Syslog Server as your vRealize Log insight server , which is one of intelligent log management solution from VMware. Specify the Port as 514 and Protocol as UDP. Click on Ok.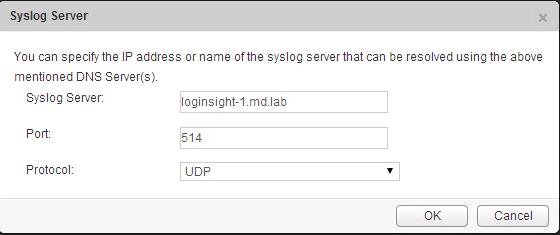 Validate that the specified syslog configuration started appearing under the syslog server in NSX Manager settings page.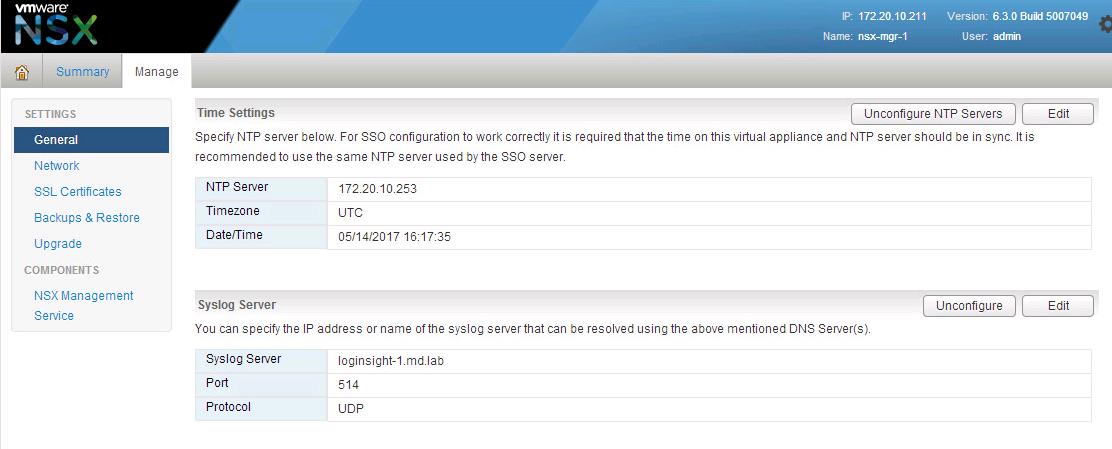 That's it. We are done and relax. NSX Manger will start to forward its logs to vRealize Log Insight. I can started seeing the logs related to my NSX manager.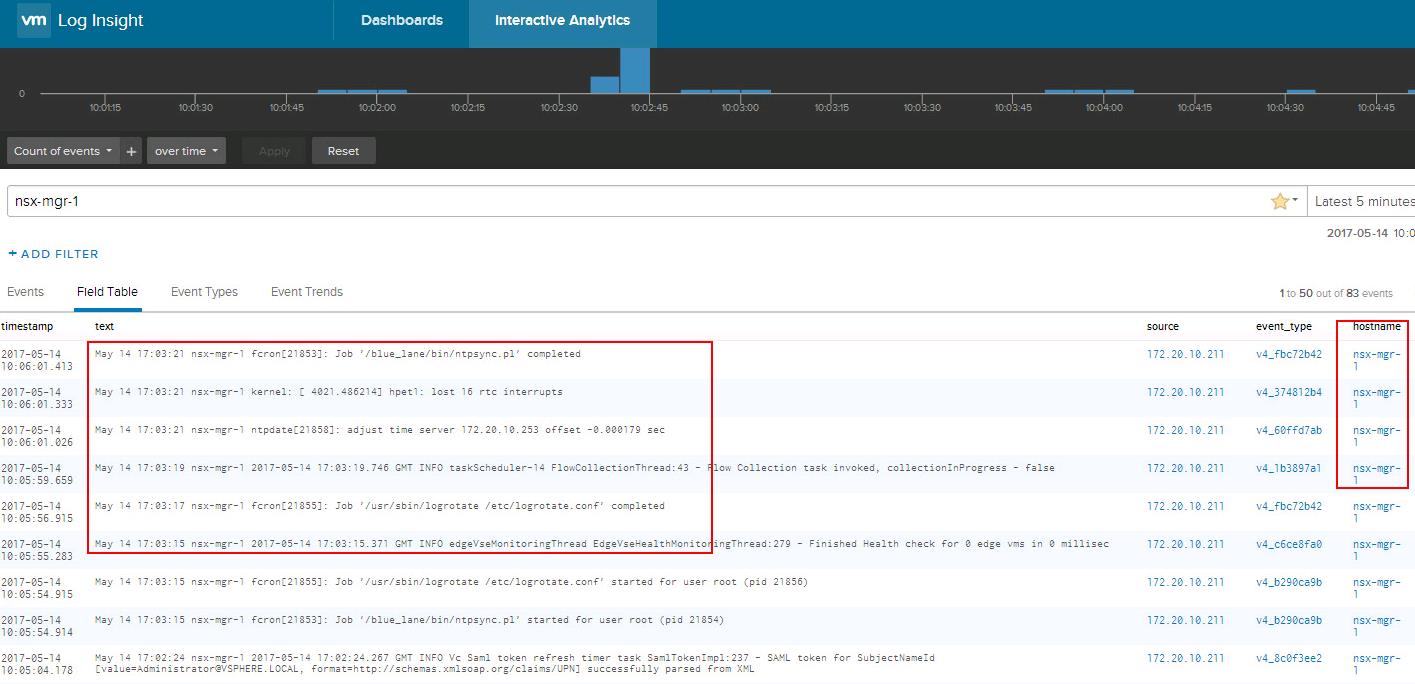 That's it we re done with forwarding NSX Manager logs to vRealize Log Insight. Take a look at my article Install and configure the vRealize Log Insight Content Pack for NSX for vSphere for log visualization and alerting of the NSX for vSphere real-time operation. You can use the NSX-vSphere dashboards to monitor logs about installation and configuration, and about virtual networking services. I hope this is informative for you. Thanks for Reading. Be social and share it in social media, if you feel worth sharing it.