We have gone through the detailed step by step procedure for the initial configuration of  vCenter Log Insight server in your previous post "Initial Configuration". vCenter Log Insight appliance is multipurpose appliance that includes syslog server, log consolidation and log analysis. vCenter Log Insight delivers automated log management through aggregation, analyze and search, providing operational intelligence and enterprise-wide visibility in dynamic hybrid cloud environments. It reads ,collects and analyze all types of machine generated log data such as application logs, configuration files, performance data and messages. You can connect almost operating systems, storage,firewalls, networks devices such as routers and switches to VMware vCenter Log Insight. Greatest feature of the vCenter Log Insight is its integration with lot of VMware products such as ESX/ESXi host , vCenter Server, vCenter Operations managers,etc. It is so easy to perform the log management and troubleshoot analysis of the log files of your vSphere environment easily by integrating with your vSphere environment. This post is going to explain the detailed procedure for the  vSphere Integration with Log Insight.
vSphere Integration with Log Insight
Access your vCenter Log Insight Server using the below URL for  vSphere Integration with Log Insight and login with the admin credentials.
https:// log_insight-host/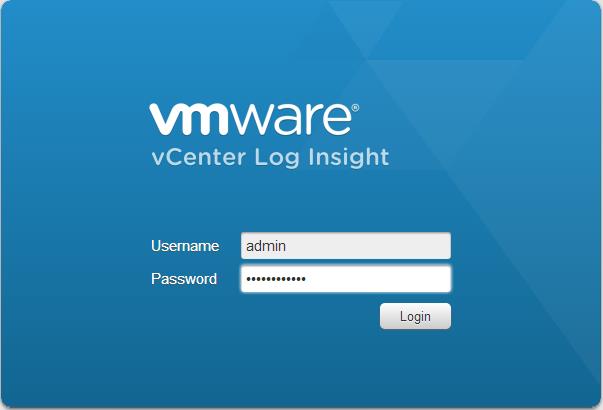 If you didn't integrated your vSphere environment with Log Insight, It will display the  below option for the integration. Click on vSphere Integration Page for the setup.

You can integrate the vCenter Log Insight with your vCenter server or directly to the ESXi host. Below 2 operations can be achieved from the Log Insight with the vSphere integration.
1. You can collect vCenter Server events, tasks and alarms
2. Configure ESXi hosts to send logs to Log Insight
Enter your vCenter Server hostname and IP address. Provide the administrative credentials for your vCenter server.  Click on Test Connection to test your connectivity. You can add multiple vCenter Servers using the option " Add vCenter Server". Click on Save.

Click on Advanced options under " Configure ESXi hosts to send logs to Log Insight" to Configure all ESXi hosts or to configure specific ESXi hosts. Select the particular ESXi hosts from the list to configure it.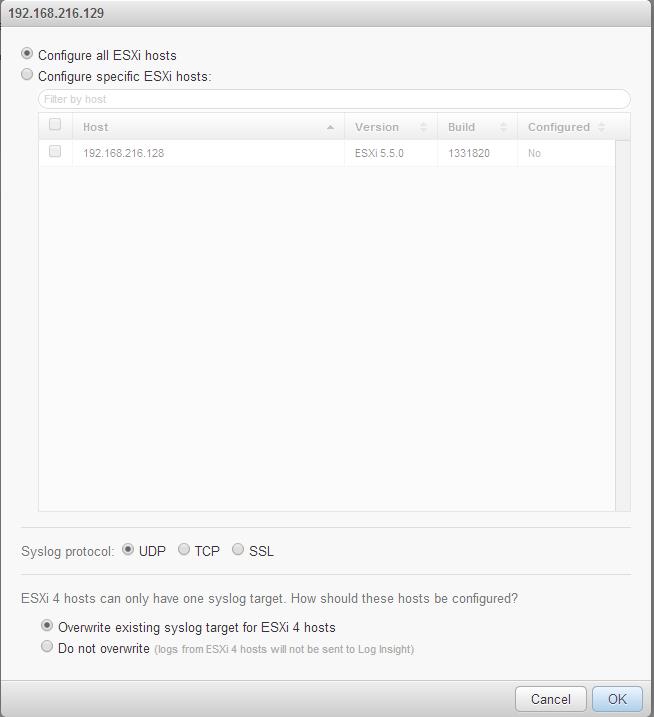 ESXi 4 hosts can only have one syslog target. You can define the option to handle the logs collection for ESXi 4 hosts. Select either one of the options to handle the ESXi 4 hosts syslog target. You have a option to configure the protocol for your syslog traffic.
1. Overwrite  existing syslog target for ESXi 4 hosts
2. Do not overwrite (logs from ESXi 4 hosts will not be send to Log Insight)
Once the Integration of  the vCenter Log Insight with vSphere is completed. You will be able to see the events from your vCenter server are started reporting on the homepage of the vCenter Log Insight.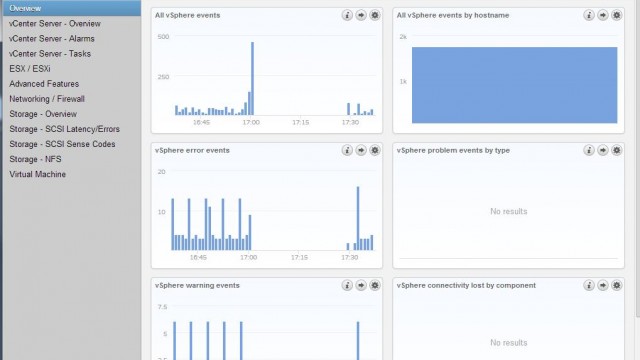 you will be able to see the log files sending to your vCenter Log Insight from your ESXi hosts under Interactive Analytics.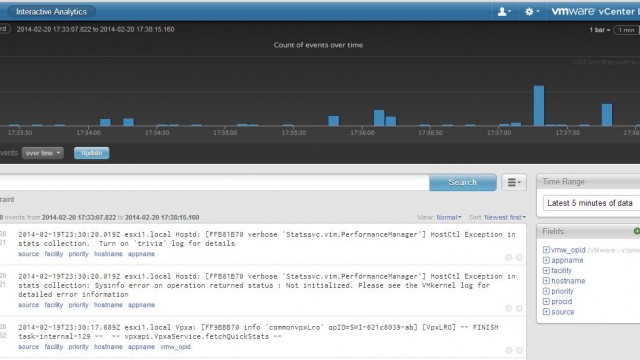 Cool isn't.  we will see detailed procedure  to perform  various operations using VMware vCenter Log Insight. Thanks for reading!!. I hope this is informative for me. Sharing it in social media, If you feel worth sharing it.
Other VMware vCenter Log Insight related posts :
VMware vCenter Log Insight Part 1 – Initial Configuration
VMware vCenter Log Insight Part 2 – vSphere Integration with Log Insight
VMware vCenter Log Insight Part 3 – Send your vCenter appliance logs to Log Insight Server