With RDS hosted application pools, you can deliver a single application to many users. The application runs on a farm of RDS hosts. When you create an application pool, you deploy an application in the data center that users can access from anywhere on the network. An application pool has a single application and is associated with a single farm. To avoid errors, you must install the application on all of the RDS hosts in the farm. When you create an application pool, View automatically displays the applications that are available to all users rather than individual users from the Start menu on all the RDS hosts in the farm. You can select one or more applications from the list. If you select multiple applications from the list, a separate application pool is created for each application. This post will help you to understand the procedure to create the RDS hosted application pools.
Creating RDS Hosted application pools
Logon to View Administrator, https://<View-Connection server IP or Hostname>/admin. Under Inventory, expand Application Pools and click Add.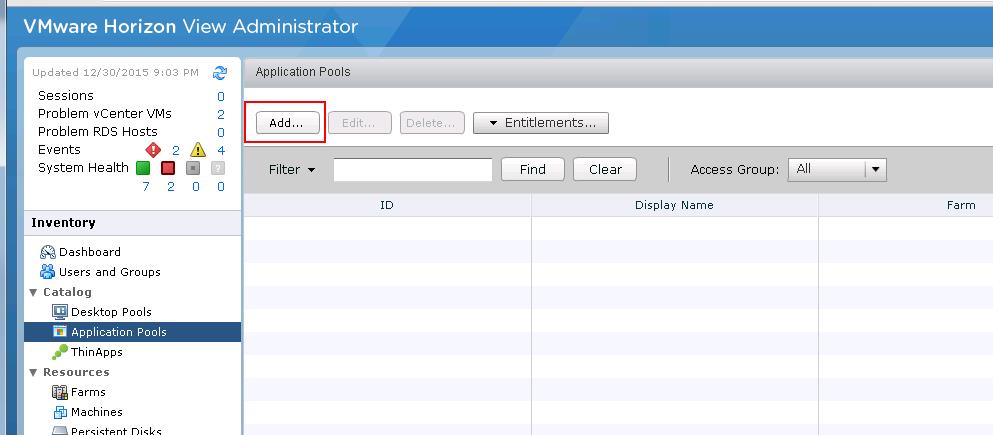 Select an Remote desktop session Farm from the drop down and Select the option "Select installed applications", if you have already installed the applications on RDS hosts. Select the application from the list whichever you want to added into the application pools. For Demo, I have selected the installed applications like Calculator, Paint, Wordpad and Notepad. Once selected the applications, Click on Next.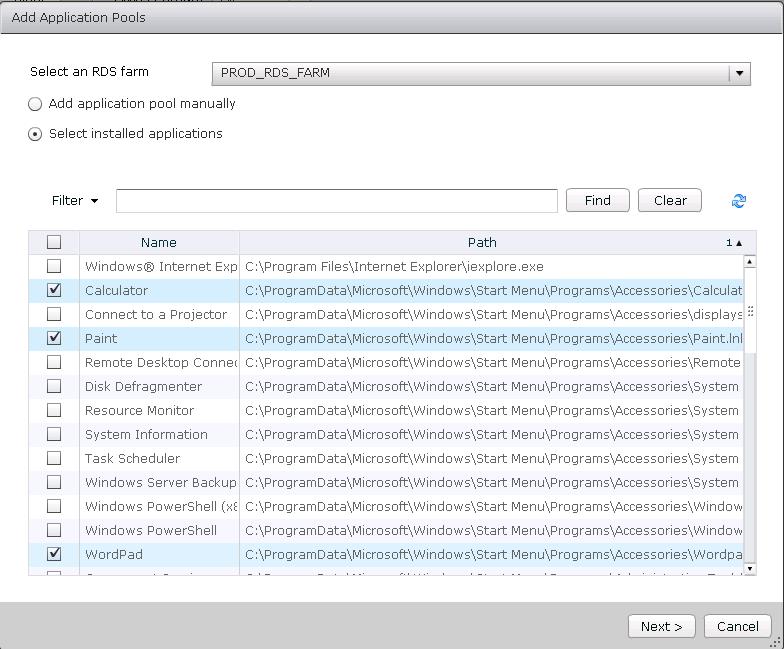 Edit the ID or display name of the selected applications , if it is required. Select the checkbox " Entitle users after this wizard finishes" to assign the user entitlement and click on Finish.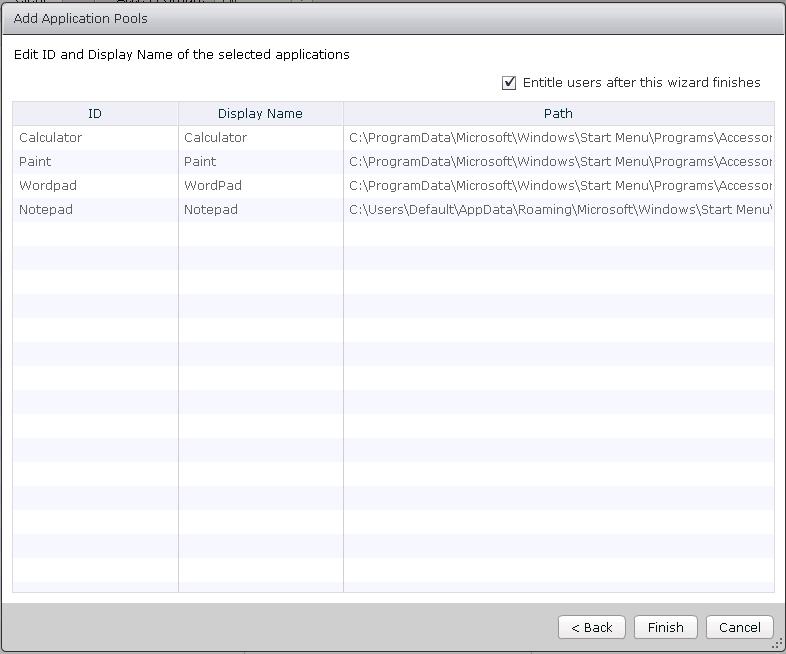 Click on Add to add the entitlements for the application pools.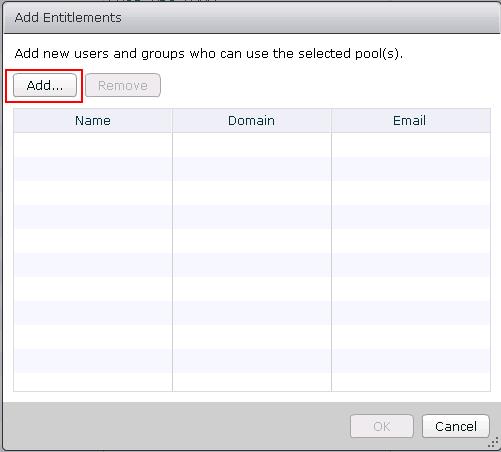 Search for the user or group. Select the User or Group and click on ok to add the entitlement.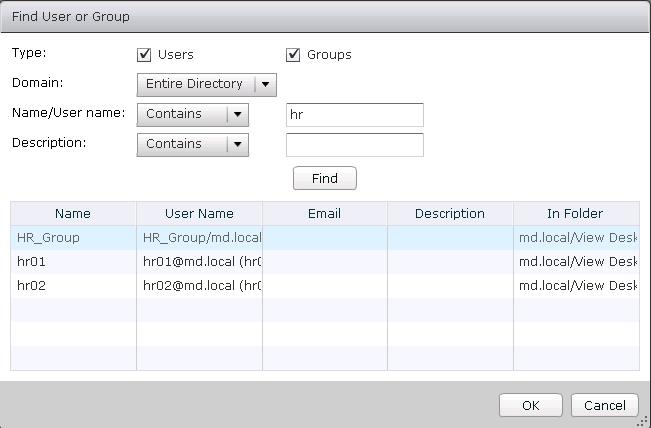 Once application pools are created, you will be able to see the applications under application pools under catalog in VMware Horizon view administrator.

Access Applications hosted in RDS Farm
Now go to client machine. Open Horizon View Client application. Click on + New server to add Connection Server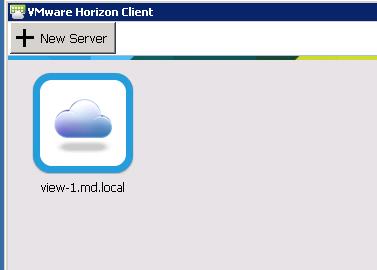 Enter your credentials and click on Login.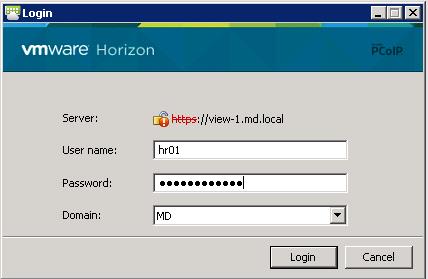 You will be able to see the applications which are added under application pools in RDS hosted farm. Click on any application to access it.

Connection will be established and application will be loading from application pools.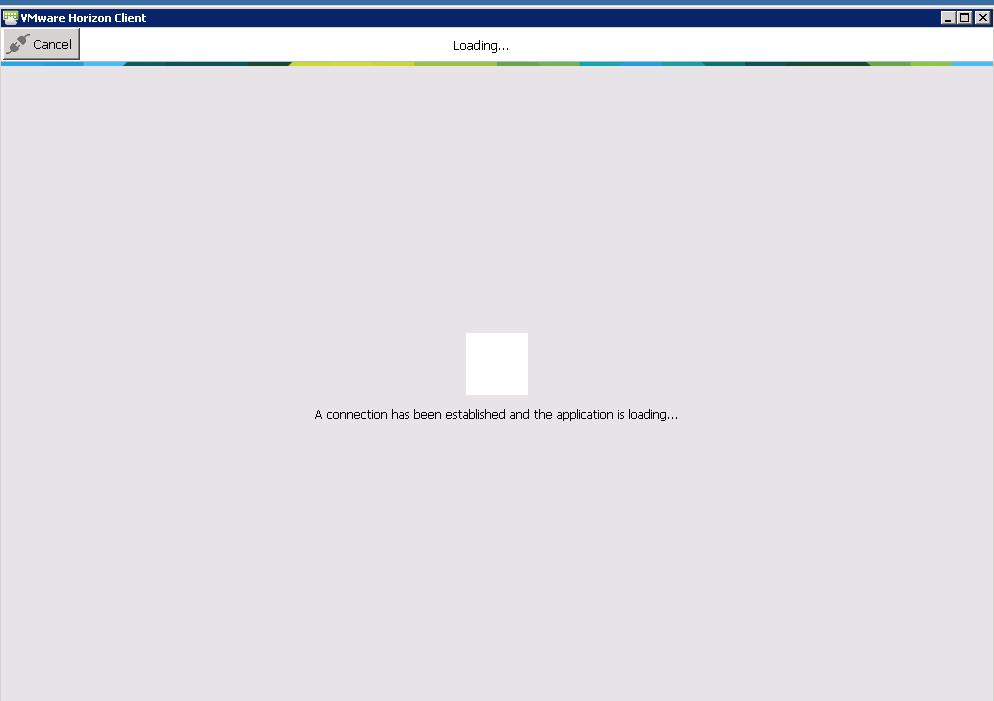 I have selected calculator and application is loaded. I will be able to access the calculator now. Same way, You can access other applications from the application pools in VMware horizon view.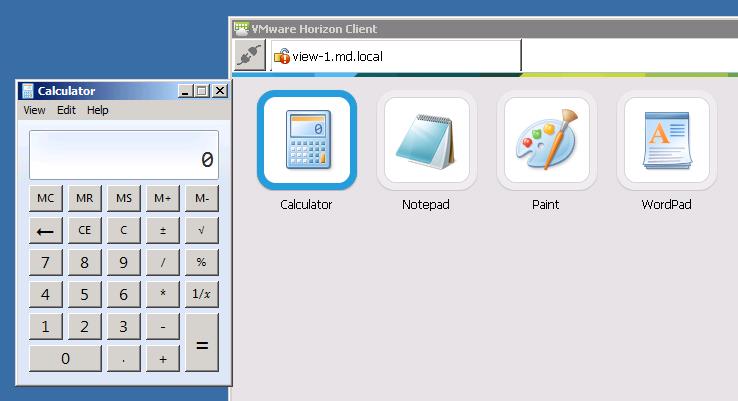 That's it. We are done with creating and accessing the RDS hosted application pools in VMware horizon view. I hope this is informative for you. Thanks for Reading!!. Be social and share it in social media, if you feel worth sharing it.
Horizon View 6 Related Articles:
VMware VDI – Horizon View Overview & Components
VMware Horizon 6 – Install View Connection Server
VMware Horizon 6.x – View Composer Installation
Create ODBC Connection for VMware Horizon View Composer Installation
Horizon view licensing – Overview and Configuration
Configuring VMware Horizon View Administrartor – Virtual Desktop Infrastructure
Configuring VMware Horizon View Event Database
VMware View Agent Download and Install on Win7 Master Image
Understanding VMware Virtual Desktop Pools – Horizon View 6
Creating Manual Desktop Pool -VMware Horizon View 6.x
Creating Linked Clone Desktop Pools in VMware Horizon View 6.X
Install Remote Desktop Session Host to Setup RDS Host Farm in Horizon View
VMware View Agent Installation on Remote Desktop Session Host
Creating Remote Desktop Session Host Farm in VMware Horizon View
Creating RDS Hosted application pools in VMware Horizon View