Once we are done with the installation of Horizon View Connection Server and Horizon View Composer, next step is to configure your view Virtual Desktop Infrastructure using VMware Horizon View administrator console.  Before configuring your Virtual Desktop Infrastructure, you must configure required users accounts and privileges to perform certain operations. You must configure a user account with appropriate vCenter Server privileges. You can also create a vCenter Server role with the appropriate privileges and assign that role to the vCenter Server user account. If you install View Composer on a different machine than vCenter Server, you also must create a user account in Active Directory that View can use to authenticate to the View Composer service on the standalone machine. If you use View Composer, you must create an dedicated user account in Active Directory that allows View Composer to perform certain operations in Active Directory.
Configuring Virtual Desktop Infrastructure using Horizon View administrator
For View Administration (Virtual Desktop Infrastructure), I am using 2 user accounts called "viewadmin01" & "viewdomainjoin".
viewadmin01 – This account will be used by the View Connection Server(s) to connect to vCenter server to provision and manage VMs.
viewdomainjoin – This account will be used by View Composer to join the virtual desktops to the domain in the OU, which you have created for your  Virtual Desktop Infrastructure.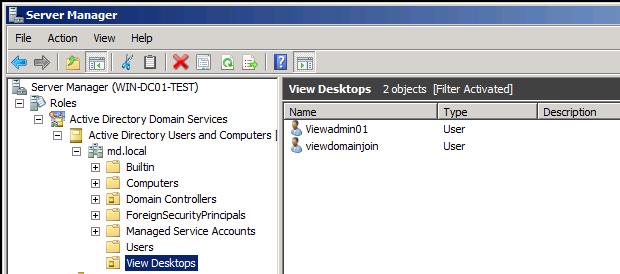 Assign the Viewadmin01 account required privileges to the vCenter Server.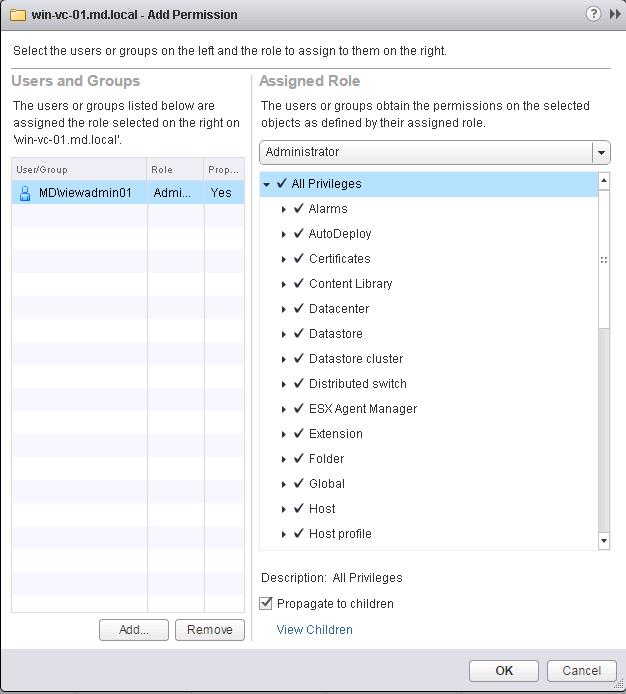 Add the "viewadmin01" account to the local administrators group on the vCenter server. This is required for View Composer, if you are not using View Composer you do not need to add the account to the local administrators group on the vCenter server.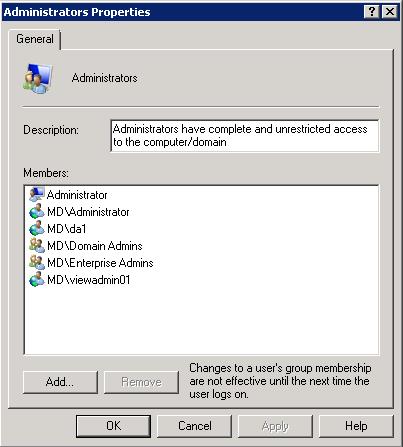 Now delegate permission for "viewdomainjoin" account on the View desktops OU that you created. Under Permissions select the below permissions:
List Contents, Read All Properties, Write All Properties, Read Permissions, Create Computer Objects and Delete Computer Object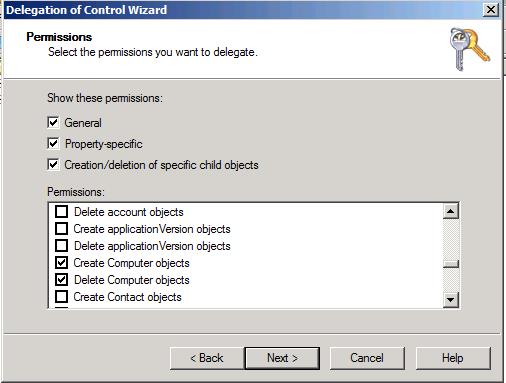 Once access permissions are assigned, Login to View administrator portal using the URL https://<IP or hostname of View connection server>/admin . Login with your View administrative credentials.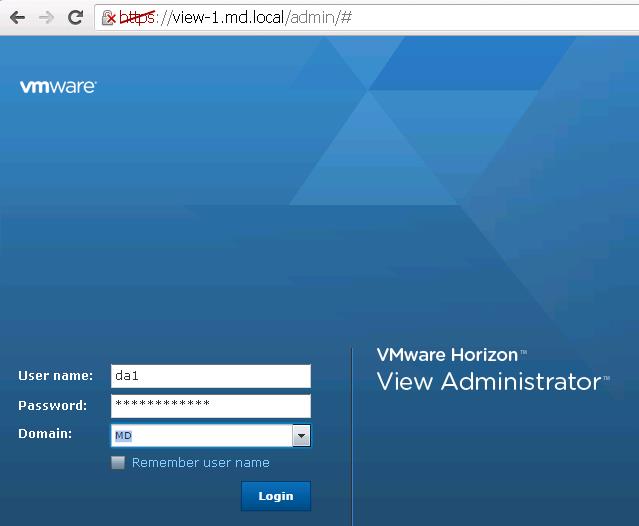 Select "Servers" under View Configuration. Select vCenter Servers and click on Add to add the vCenter Server.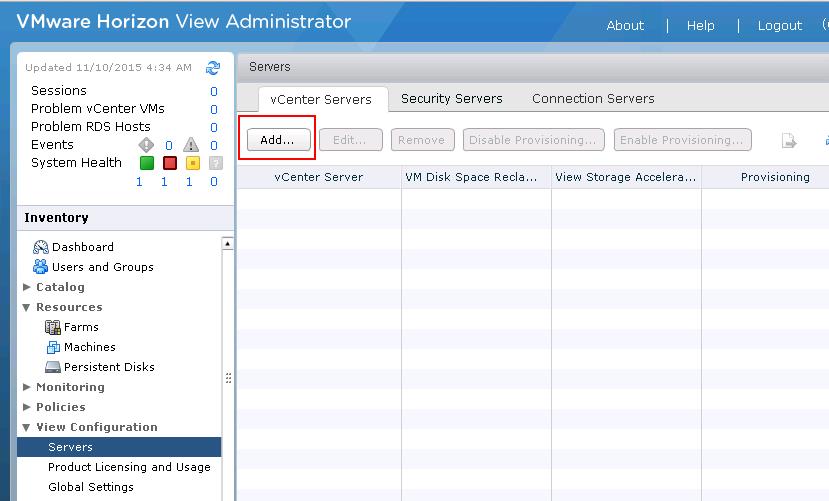 Enter the IP address or FQDN of the vCenter Server and Enter Credentials for the vCenter Server.  Since this my lab environment, I am keeping all the default settings under advanced settings  for Concurrent Operation limits. You can modify based on your requirement  and click on Next.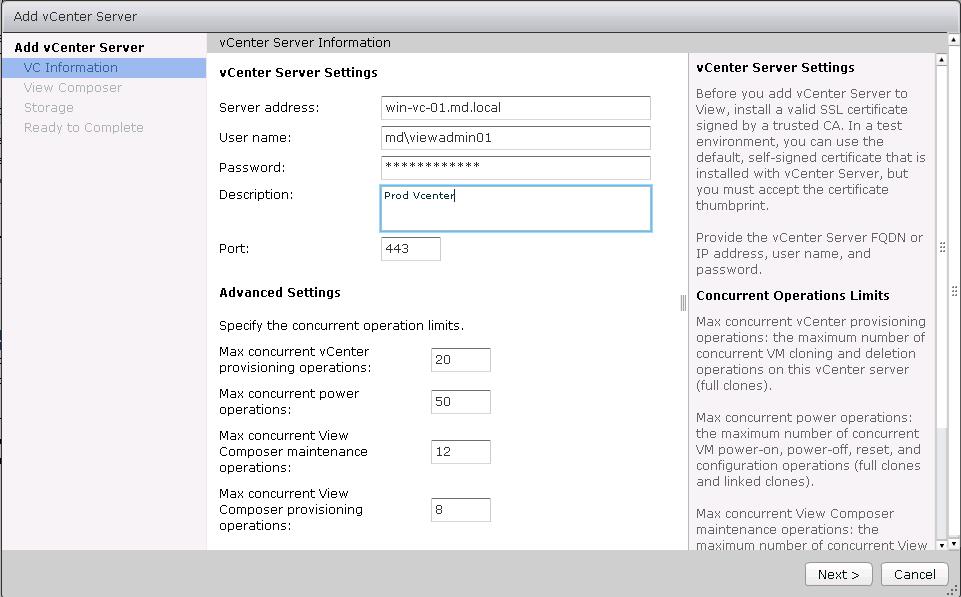 We have installed Horizon View Composer in our previous section of this post. Below step will allow you to add your view composer to the View. You can install View composer on the vCenter server host or a standalone host. I have installed View composer on the separate server. So i have selected the option "Standalone View composer Server". Provide the View composer server address and credentials information. Click on next.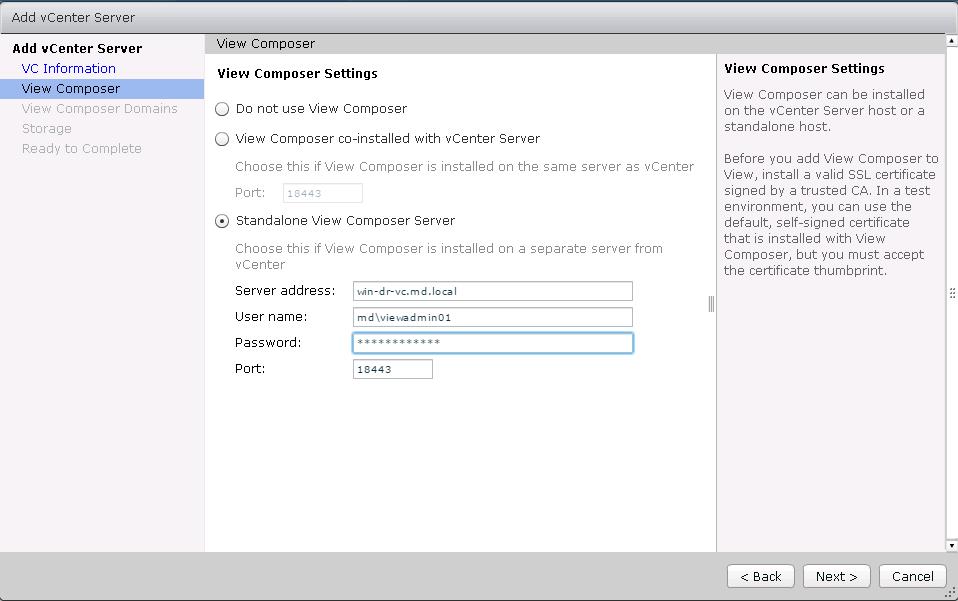 View Composer helps you to deploy linked clone desktops. View composer adds computer accounts for linked-clone machines in the Active Director domains configured under View composer domains.  Click on Add to add view composer domains.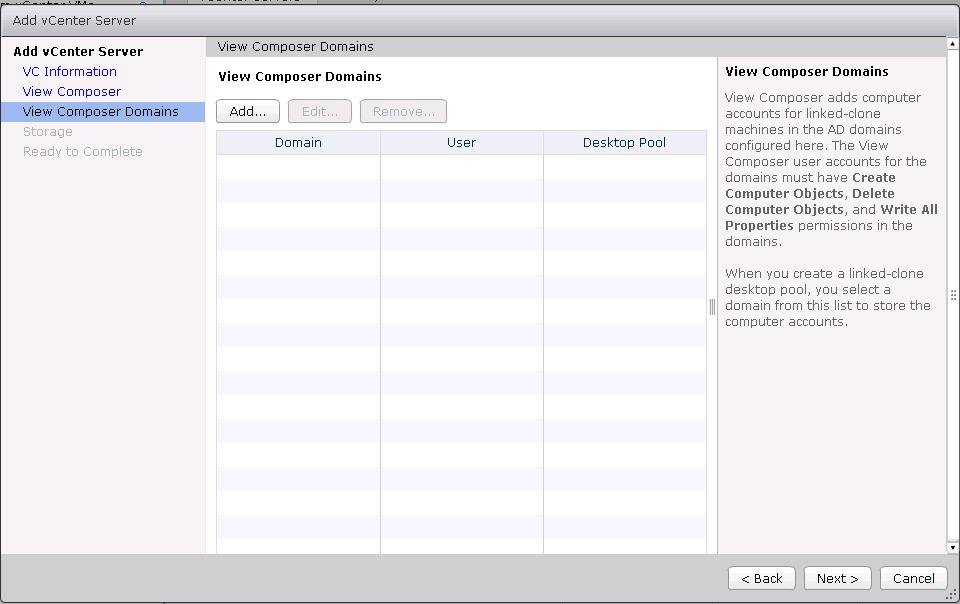 Enter the full domain name and  user account details created earlier to join desktops to the domain. In our case it is "viewdomainjoin". We have already provided this user account with appropriate permissions (Create Computer objects,Delete Computer objects and write all properties in the Domain)  to create computer objects within the required OUs of the domain.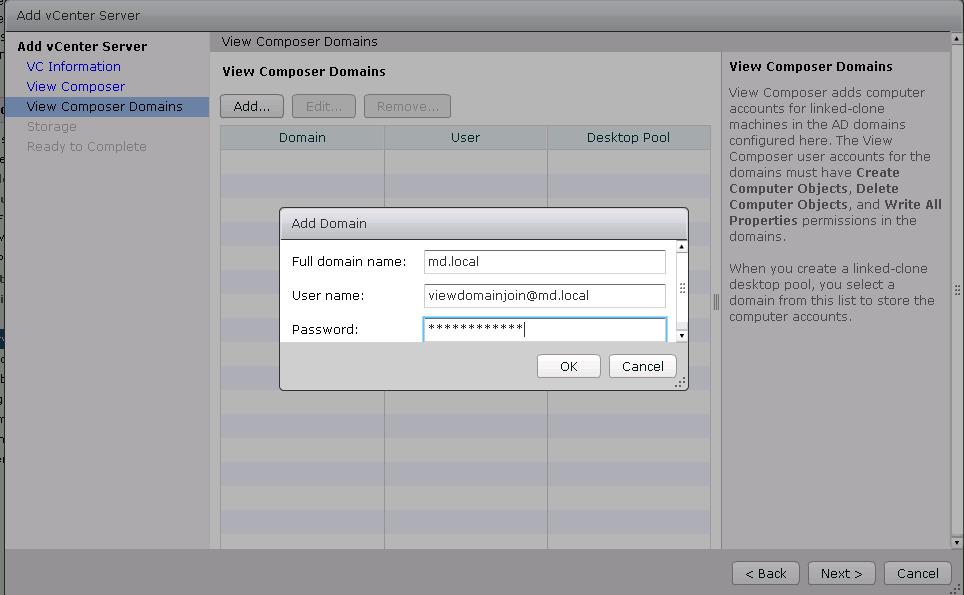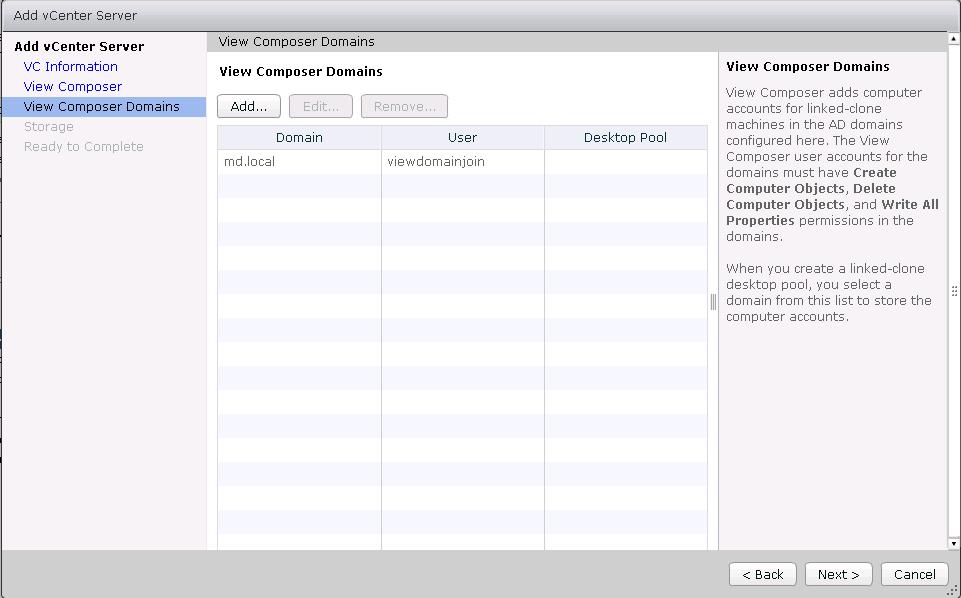 Select the Reclaim VM disk space and View Storage Accelerator under storage settings and click on Next.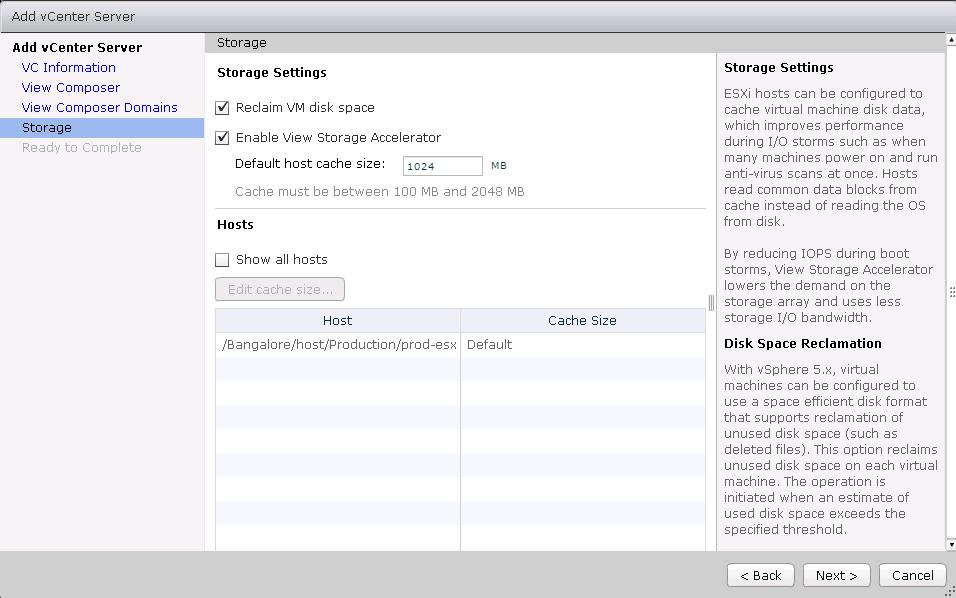 Review all the information provided in the previous steps and click on Next.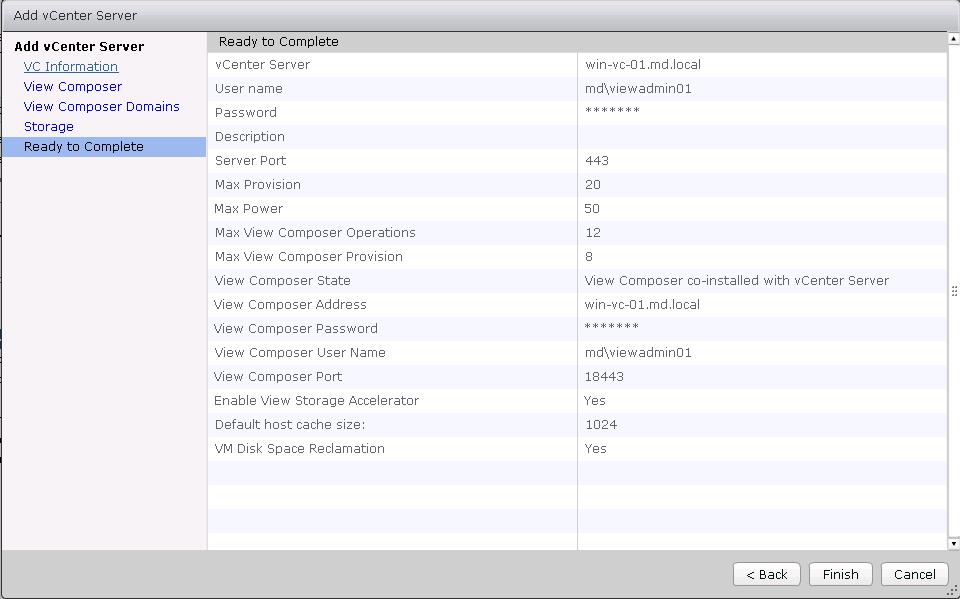 You can validate that your vCenter Server is appearing under vCenter Servers.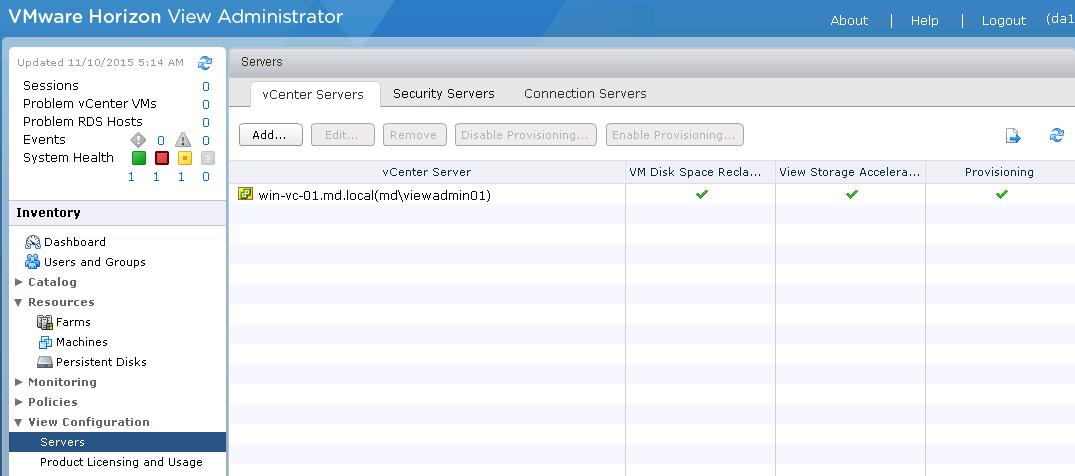 You can also notice vCenter Servers marked in Green under vSphere components.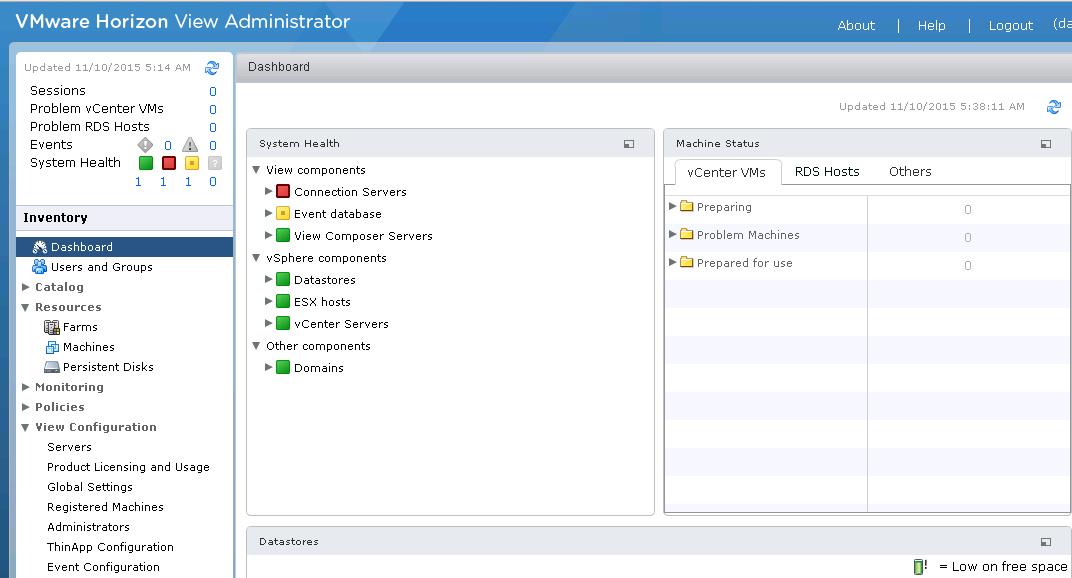 We are done with configuring our Horizon view Virtual Desktop infrastructure. We are ready for creating desktop pools, which we will discuss in upcoming posts. I hope this is informative for you. Thanks for Reading!!! Be social and share it in social media like google+,Facebook & twitter, if you feel worth sharing it.
Horizon View 6 Related Articles:
VMware VDI – Horizon View Overview & Components
VMware Horizon 6 – Install View Connection Server
VMware Horizon 6.x – View Composer Installation
Create ODBC Connection for VMware Horizon View Composer Installation
Horizon view licensing – Overview and Configuration
Configuring VMware Horizon View Administrartor – Virtual Desktop Infrastructure
Configuring VMware Horizon View Event Database
VMware View Agent Download and Install on Win7 Master Image
Understanding VMware Virtual Desktop Pools – Horizon View 6
Creating Manual Desktop Pool -VMware Horizon View 6.x
Creating Linked Clone Desktop Pools in VMware Horizon View 6.X
Install Remote Desktop Session Host to Setup RDS Host Farm in Horizon View
VMware View Agent Installation on Remote Desktop Session Host
Creating Remote Desktop Session Host Farm in VMware Horizon View
Creating RDS Hosted application pools in VMware Horizon View